6
min read
On a foggy Monday morning, I settled into a velvet emerald chair and admired the ornate ceiling of the historic Giannini building in downtown LA, now the trendy Nomad hotel. I sat across from Nicole Fox to talk about her new brand, Aeon Botanika. A "cannabis-inspired wellness company," Aeon Botanika is an ambitious vision including a retail store and one of the first consumption lounges in West Hollywood.
Nicole Fox has been a staple in the industry since 2003 and founded early Los Angeles collectives like The Green Goddess and The Higher Path. As CEO and founder of Aeon Botanika, her hope now is to provide cannabis options as a part of a complete wellness program. She envisions her retail store not just as a one-stop cannabis shop, but a holistic wellness store where you can also get products that enhance whatever you are seeking from cannabis. The new location will provide integrative medical services, a health cafe, and an onsite consumption lounge.
"This is such a nutritionist-approved meal," Nicole observes before diving in. Before cannabis, Fox specialized in improving health through customized regimens based on blood testing. Now, she incorporates cannabis as part of a complete wellness strategy for clients. An integrative dietitian with a functional medicine focus, Nicole Fox has a different take on cannabis than many execs in the industry who are in it for the green (money, that is). Her motto is not only to do well but to do good. As we enjoyed cauliflower soups and citrus salads, we talked about what that motto truly means.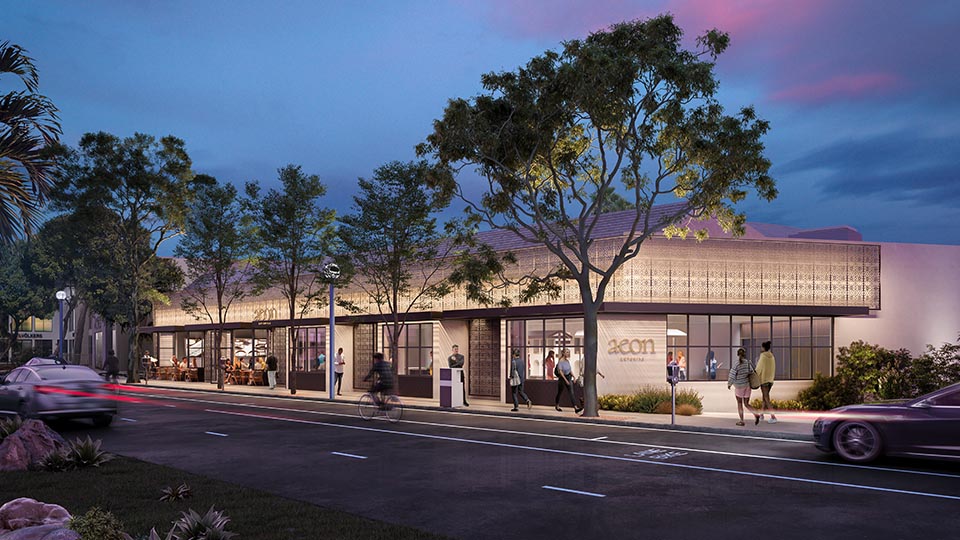 Sarah
Tell me a bit about Aeon Botanika's vision. How do you see Aeon Botanika redefining cannabis?
Nicole
Our mission for our company is to shift how the world views plant medicine, inspire true self-care, and foster a connection with everyone Aeon Botanika touches. We aim to reposition cannabis as a wellness product for people who want to find and try low dose cannabis products. I think we're in a great place to do that because I am an integrative dietician. I'm the only health care professional in California to have founded a dispensary so far to date. Over the years, I've helped a lot of clients incorporate cannabis into their health and wellness routine –from older people needing to increase their appetite, to women that want to lose weight after years of stress eating. For instance, with the clients who stress ate after a long day with the kids, I'd suggest replacing the bag of M&Ms with a specific strain of cannabis that's not going to give you "the munchies" (make you hungry). Use that to manage your anxiety instead of food or alcohol or shopping or all the not-great things people do to destress. Cannabis can be a safer alternative–like a form of harm reduction.
---
Sarah
How did your healthcare experience play into your brand creation?
Nicole
As dietitians, we're health educators by nature. I have a Master's in Public Health from UCLA, so the biggest part of what I bring from my training is that I was taught to always move toward educating people from an evidence basis. So really looking at what's in peer-reviewed scientific literature around health and wellness, rather than anecdotal evidence. 15 years ago when I opened my first dispensary, there was very little published literature around the endocannabinoid system and health. So providing information based on solid evidence is the bottom line to your question.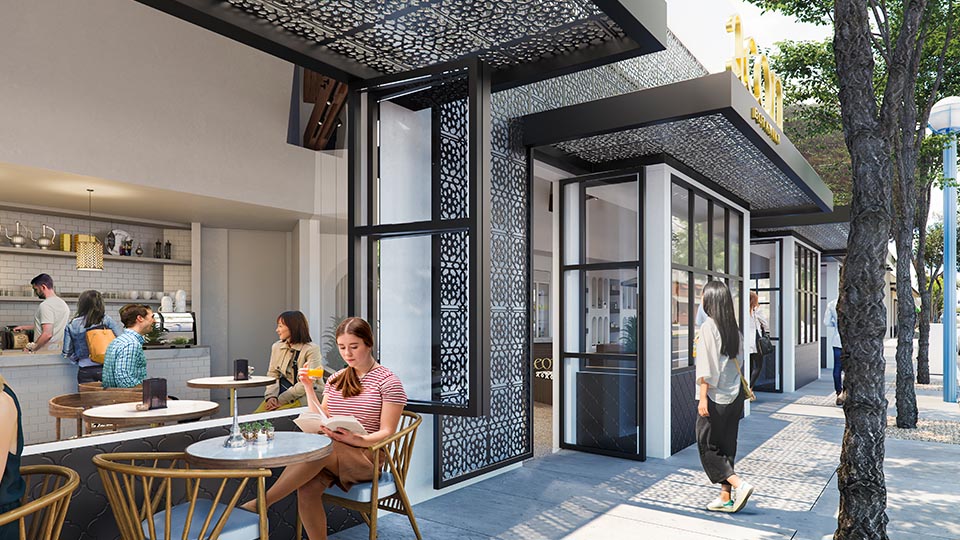 Sarah
That's a great distinction to make in an industry that relies heavily on anecdotal evidence. From my understanding, the concept of Aeon Botanika is to restructure the cannabis retail experience as we know it. What are some of the ways you plan on doing this?
Nicole
Everything in our store will be arranged by health goals. At most other retailers, everything is arranged by ingestion type, like edibles and flower. For us, we'll have different health goals that the products are organized around, like sleep, digestion, pain, etc. We'll have not only cannabis products but also a highly curated selection of wellness products. We'll recommend a strain or tincture, but we'll also recommend you take this probiotic or that digestive tea. It will be like a modern integrative pharmacy to buy cannabis and other products that are all in one beautiful ecosystem.
---
Sarah
I love that you are using cannabis as an adjunct therapy. It's not a fix-all. Real change happens with lifestyle choices that may include cannabis.
Nicole
Exactly. We are also going to have a wellness center, with a nurse practitioner or an integrative medical doctor consulting people, along with other holistic health practitioners. It follows that whole line of thought–that cannabis doesn't solve everything. Take pain, for example. Somebody can't just rub some topical on their injury or smoke some indica and think it's all going to be better. They also need to stretch and exercise or even receive bodywork. In our wellness center, we'll have master bodyworkers who can provide myofascial release massaged with a Papa and Barkley's balm. That can open up your whole back and the pain goes away. So I really believe in the whole services and product ecosystem.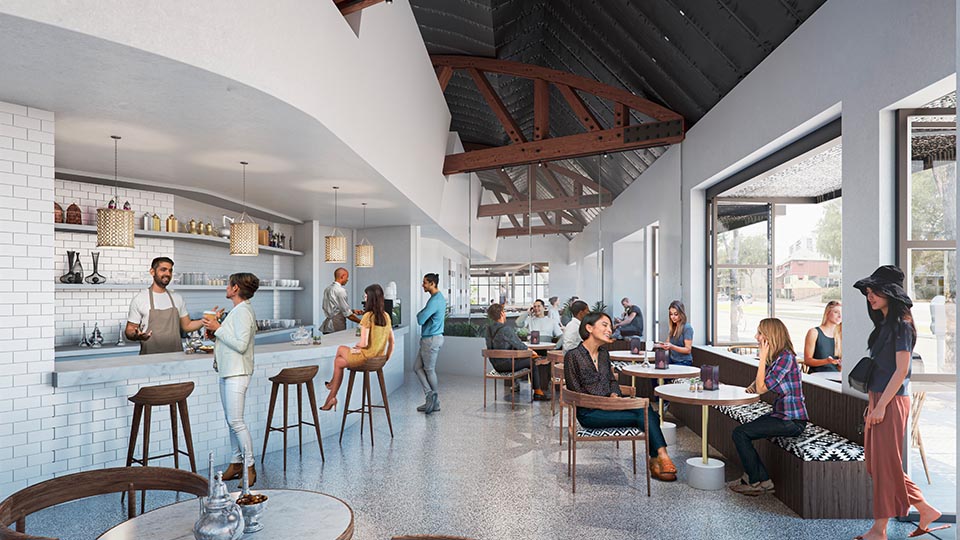 Sarah
And what's your plan with the on-site consumption lounge?
Nicole
It will be a Moroccan-inspired lounge because I love Morocco and I wanted something unique. We'll serve complimentary fresh mint rose tea, with coconut sugar instead of regular sugar. We're going to have table service with cannabis sommeliers. You can get food–we'll have a full menu for people to nosh on. Our Master Botanikists (cannabis sommeliers) will come around and help educate people about the cannabis products we offer. They'll sit down with them, have a conversation, and help them dial in the best options based on their level of experience.
---
Sarah
What was the application process like for your retail store and lounge?
Nicole
Applying for a consumption lounge in West Hollywood was a competitive merit-based process. Over 300 companies applied for 8 retail licenses, 8 full lounge licenses (what we have), and 8 edible only lounge licenses. So there are actually 16 lounges in total. About 25 percent of that application was dedicated to your community engagement strategy, describing how you were going to give back the city. Because that's what West Hollywood is all about. I remember reading that criterion on the application and thinking "that it is us!" We didn't have to make it up just for the application.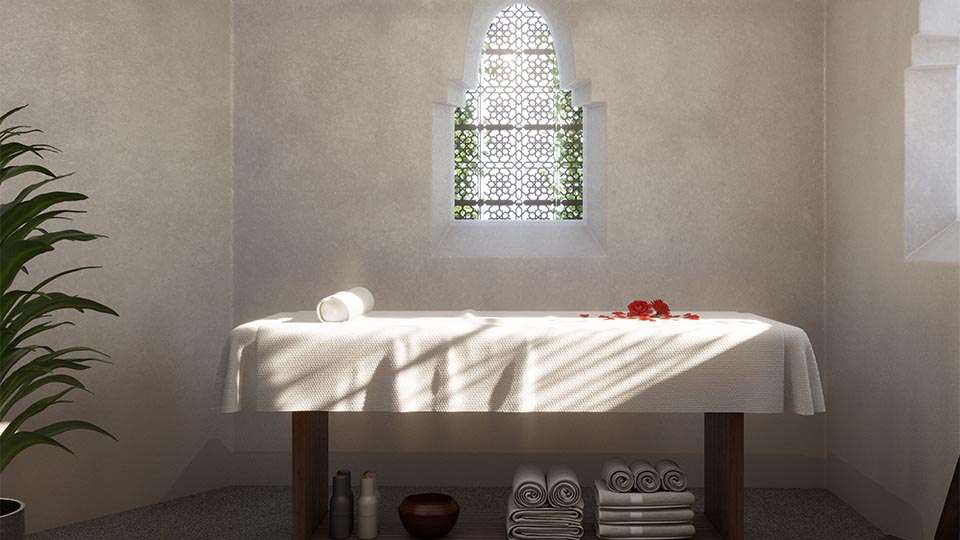 Sarah
Right, because Aeon Botanika is also about social impact. How do you envision your company, and cannabis in general, benefiting the community?
Nicole
I think that the cannabis industry has the ability to affect major national and global change. If every cannabis company agreed to give 1 percent of its revenue to specific causes, we could make such a difference. For me, it's not enough to just do well; it's also important to do good in the world. I've been involved in the Conscious Capitalism movement for about five years and a lot of my business model is based on it.
I think of Aeon Botanika as being an activist company. I'm in the business of helping people change their lives and that also means people that can't necessarily afford our products. Now with the Compassionate Care Act, we're going to create a fund where we will have a certain amount of cannabis products that we give to people who need it but can't afford it. In addition, we're planning to gather a percentage of our profits from each store and use it to support local non-profits where we can measure and report on impact, not just money donated.
---
Aeon Botanika will be opening its doors in West Hollywood Spring 2020. Stay informed on their upcoming launches and events at aeonbotanika.com or www.instagram.com/aeonbotanika.