4
min read
Originally called Armistice Day in 1919, then-President Woodrow Wilson proclaimed the holiday to memorialize the end of World War 1. After being made a legal holiday in 1926, and then expanded to include all veterans, not just those that served in WWI, the day was officially renamed as Veteran's Day on June 1st, 1954, becoming the holiday we celebrate today.
The American relationship with its military and particularly its veterans is convoluted, to say the least. As one of the most powerful militaries on the planet, American military pride is often baked into nationalist sentiment, often at odds with the "peacemaker" perception that is so pervasive domestically. But while Americans love to proclaim their love and respect for those that make the sacrifice, the systems in place to help those that have suffered the most in the name of our country are afterthoughts– sorely under-funded and unable to provide support for the country's most vulnerable.
In this way, the cannabis industry has filled a gap in support of veterans, offering relief for trauma both physical and mental, in ways that the government has been unable to provide. Among the obvious day-to-day obstacles faced by disabled veterans, PTSD is one of the most nefarious. Post-traumatic stress disorder can manifest itself in many different ways, making it's treatment and stigma difficult to parse and improve upon for those that suffer from it. Thankfully, one of the benefits of the legal cannabis industry is the widening of public access to cannabis, and particularly, the uniquely systematic relief it can provide to veterans. Just last week, a
study
by the University of British Columbia in the
Journal of Pharmacology,
was the first to document the relationship between "
PTSD, cannabis use and severe mental health outcomes in a sample representative of the population.
" The study found that those suffering from PTSD that did not identify themselves as cannabis users were 7 times more likely to have experienced a recent, major depressive episode, and almost 5 times more likely to experience suicidal ideation.
Eaze's data on the state of cannabis in 2018
also shows that compared to non-veterans, cannabis-using veterans are 2 times more likely to quit tobacco and 2 times more likely to consume with family members, pointing to the positive, peripheral and systemic benefits cannabis can provide.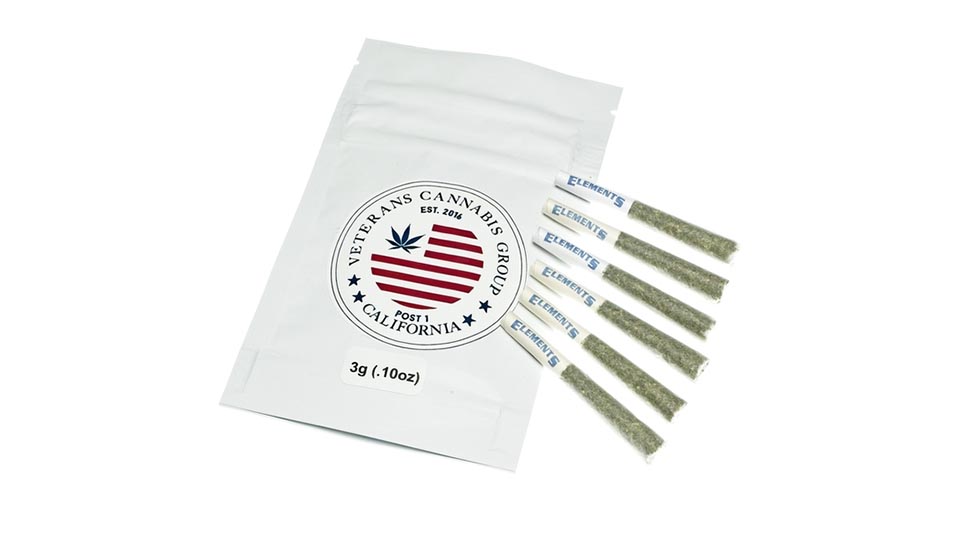 Our first recommendation is Flower Co.'s Veteran's Day special, their Semper Hi pack of pre-rolls. Available in packs of 6 or 12, these half-gram pre-rolls are a special Veteran's Day blend of flower strains GG4 and Purple Punch. By combining the euphoric, anti-anxiety effects of GG4 and the bodily relief of the Purple Punch, Semper Hi offers a balanced effect perfect for any veteran's aches and worries. The best part about Flower Co. however, is their ongoing US Military Veteran's Free Annual Membership Program. In partnership with the Veteran's Cannabis Group of California, Flower Co. offers their annual membership (which normally costs $120 for the year) absolutely free for any verified veteran. The membership includes speedy 2-day delivery, and a whopping 40% discount, basically wholesale, on all products.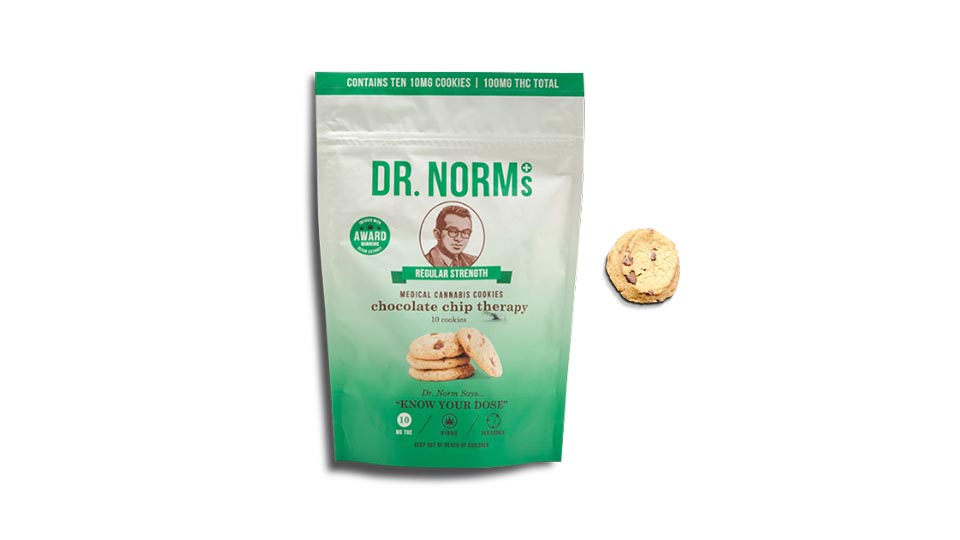 The perennial gold standard in edibles, Dr. Norms is run by a brother-sister team. Bringing together the lessons from their mother's secret cookie recipe and their well-loved father's medical career, they made Dr. Norms Cookies, one of the most consistent edible brands to date. We're recommending the stock-standard 10mg chocolate chip here, but they also come in a vegan-friendly peanut butter flavor, as wells as dosage options like 5mg THC, 1:1 10mg of both THC and CBD, or pure 15mg CBD. Honestly, the infused part is just a bonus, the cookies are pretty great as is.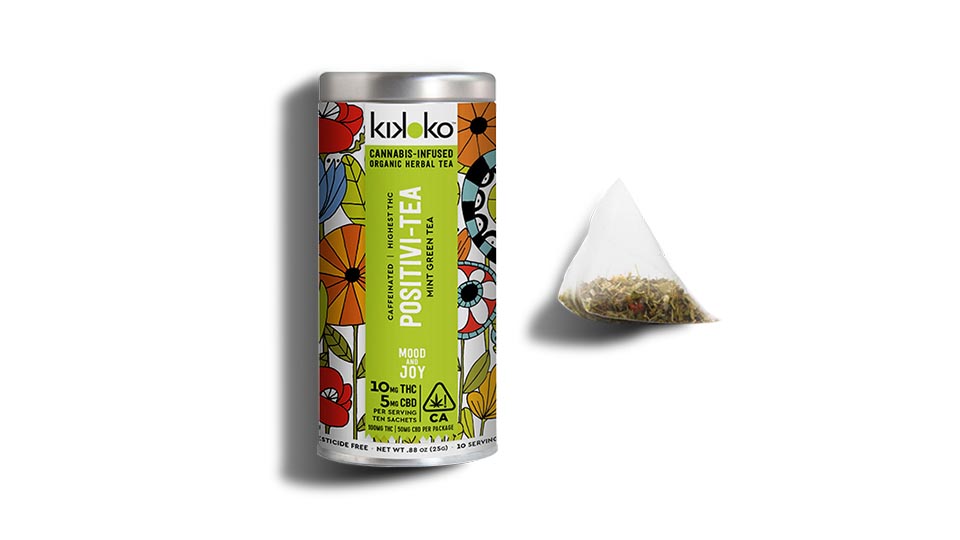 In a world of gummies, cookies, and vapes, infused tea stands out as one of the few cannabis ingestion methods that resembles the slow, meditational ritual of flower. Unlike many of the modern pop-and-go options, you'll have to boil some water, steep the tea bag, but you'll be rewarded with an inimitable cup of hot, sippable tea. The Positivi-Tea line is a mint green tea with a 2:1 THC to CBD ratio, the mint and caffeine great for adding an energy-kick for a day off or time with family and friends. If you're looking for something a little lower key, Kikoko also offers their Sympa-Tea line, which contains only 3mg THC to 20mg CBD, which can be better if you're tackling specific pain or anxiety. A useful tip: the bags are not totally spent after one use and can be used for subsequent brews. They'll be lighter in potency, but we've found it useful for getting a couple extra, easy-going cups out of each bag.