4
min read
The saying goes that youth is wasted on the young. As we get older we may have ourselves (and our lives) figured out but that doesn't take into account debilitations such as arthritis that can rob us of some of the simple pleasures that help the days go by.
But arthritis doesn't discriminate. Reportedly, 54 million adults deal with the intense joint pain as if it's part of their morning coffee. Additionally, thousands of children are diagnosed with it, leading to lives full of extra strength NSAIDs and exhausting coping mechanisms for pain management.
But that's not to say that there isn't a solution, which actually just became legal in Canada – approximately one week after National Arthritis Day in the US.
Cannabis is often cited as a highly effective analgesic and anti-inflammatory agent, but does the wunderkind plant stand up to the formidability of arthritis?
We spoke to Mimi Bardowell, beloved mother of our very own Jamil Bardowell, about her battles with arthritis and how cannabis helped her regain her independence and happiness.
Meet Mimi
Mimi grew up in Bogota, Colombia but moved stateside in 1958, spent a couple years in Jamaica, then came back to sunny Southern California soon after.
She raised her kids. Loved her husband. Planted her roots and, for the most part, lived a great life.
After her husband passed in 2004 she took to jewelry as a pastime, developing deep friendships in her crafting group. But after ten years of making intricate, artful pieces she started having problems with her fingers.
"I was sad because I couldn't use my hands anymore," Mimi said from her living room in Fountain Valley, just outside of Los Angeles. "I use my right hand for everything. I couldn't do anything and I was just getting desperate like what is going to happen to me for the rest of my life?"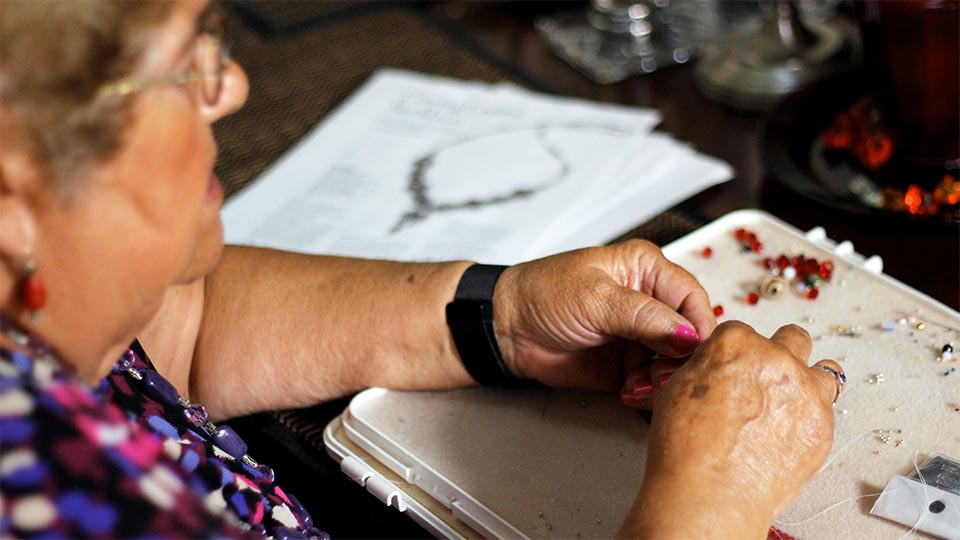 Something's gotta give
Being a senior and living alone can be a daunting task. Adding arthritis to the mix can make it even more intimidating – especially if that means not being able to use your strong hand.
Mimi needed a solution to her arthritic problem, so her doctors prescribed pills and cortisone shots. Every two weeks, Mimi had to get the painful injection and every day the pills disagreed with her.
While the pain may have subsided temporarily – at best – the problems that came with the solution made her feel like she was constantly taking one step forward just to go two steps back.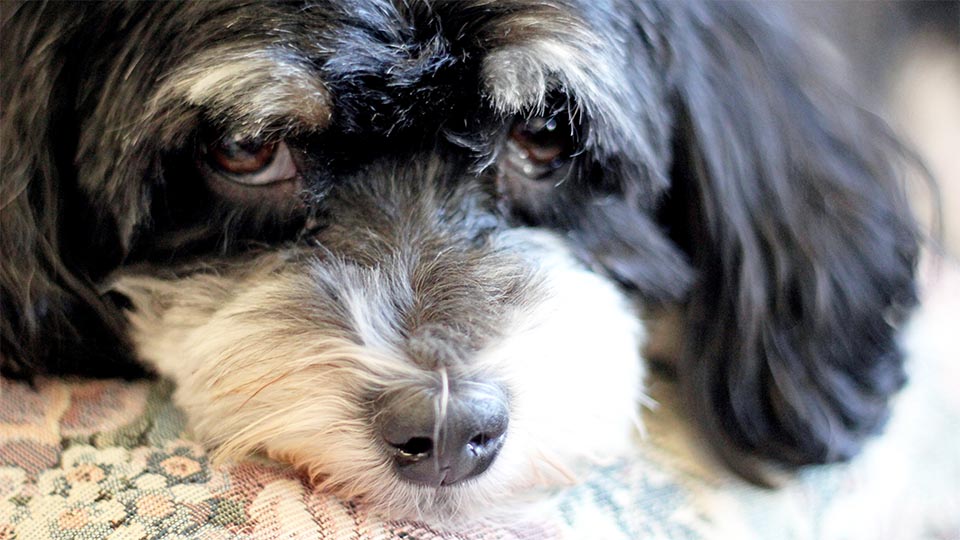 She had to give up jewelry. She couldn't cook for the people she loved. She could barely take her dog, Cooper, for a walk, let alone open doors and cabinets.
Not only did arthritis settle in so much to be as ingrained in her life as her morning coffee, but because of it she could no longer even hold her cup of coffee.
The canna-solution
Something had to give for Mimi and with cannabis becoming recreationally legal in California, the solution appeared to be a plant she never thought she would use.
Growing up in Colombia in the mid-century, it was imperative to her that she veered from the drug-addled stereotype the country garnered from the '60 through the '80s. 
To Mimi, cannabis was flora non-grata. But a change needed to be made so at the behest of her son, she finally gave in.
Initially Mimi used a vape pen and the results were fairly immediate. The pain subsided and the side effects of the meds eased off. Her doctors' gave her their blessing and suddenly cannabis was the magic key to unlocking the freedom arthritis had imprisoned.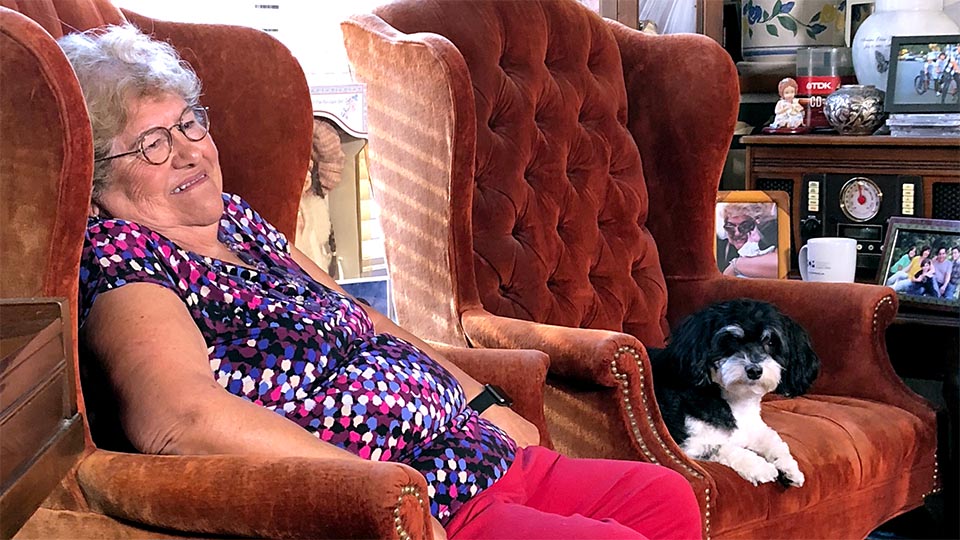 Phases and stages: Diving deeper into cannabis
While the vape pen – Dosist, to be exact – was working well enough, her relief could be intensified and specified by changing up her form of ingestion.
"My son suggested that I use this oil," she says. "In a week I started feeling better. My finger was not swollen anymore, I had no pain. I could open bottles again. I could cook again. I could hold my coffee."
She recalls having to ask her son to hold a glass of water for her when they were out at restaurants. Now, between the pen and the one-two punch of Papa & Barkley and Apothecanna cannabis creams, she feels as though she's made her way back to normal.
"Don't be afraid to use it just because of the stigma or the name," Mimi encourages. "If I'm talking to anybody that is a senior and they're in pain, don't be afraid of using cannabis. It will help you."
While Mimi may have been able to use topicals to help fight back her arthritis, everyone's endocannabinoid system is different. What works for her, may not work for you (or you grandmother, or that friend with a trick knee).
That being said, the range of medical maladies that cannabis can conquer isn't limited to just the classic glaucoma, arthritis, depression, and anxiety. But in order to learn more about how cannabis can help ease any ailments of your own, you have to learn your relationship with it.