3
min read
Cannabis is well known for its natural healing properties. With all the research being done, you've got to wonder if there's anything cannabis can't treat. In addition to helping people suffering from chronic pain and PTSD, cannabis can also be used to treat dermatological conditions.
Eczema and rosacea are two of the most common conditions plaguing children and adults in the United States. There are treatments for both, but many come with a slew of unwanted side effects. Those in the cannabis industry have developed dozens of lotions, creams, and other skin products to offer a natural alternative. Take a look at how cannabis can help you overcome the dry, itchy, and red skin that goes along with these conditions.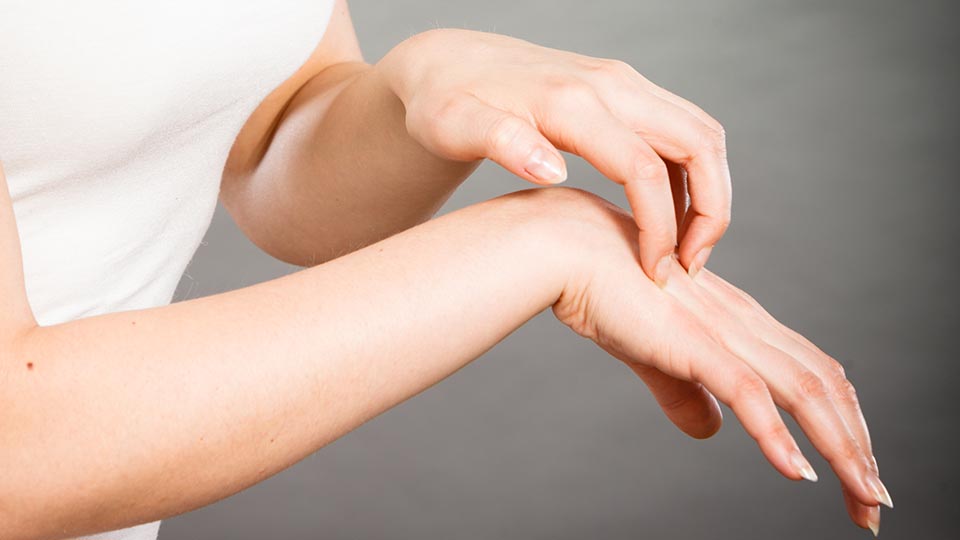 What is eczema?
Eczema is a skin condition that affects both children and adults. Their immune systems go crazy and cause the skin to become itchy and irritated. It's a condition that affects nearly 30 million people in the United States. Doctors aren't really sure what causes it, but there are certain triggers that make it worse. The triggers vary from person to person, but some of the most common are soaps, cleaning products, food allergens, and illnesses.
When it comes to treating eczema, the best course of action is to avoid triggers. Unfortunately, that's not always possible. Antihistamines and corticosteroids are the most common medications used to treat eczema and the itching that it brings on. People with eczema also use special moisturizers and soaps that don't irritate the skin or cause a reaction.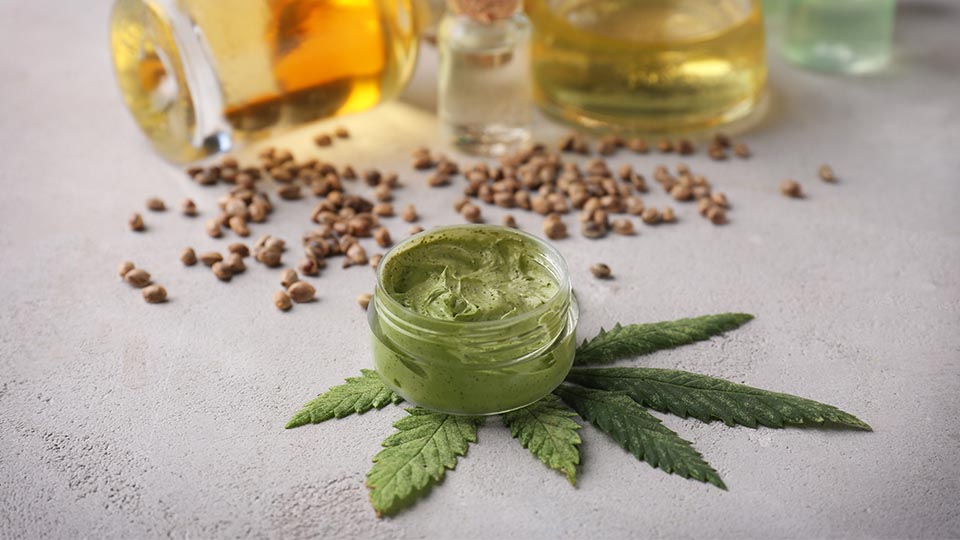 How can cannabis help?
The best way to treat eczema with cannabis is with cannabis-infused creams. Applying cannabis topically and directly on the affected areas ensures that the therapeutic compounds go right where they're needed. Cannabis is known for its anti-inflammatory properties, which is key in treating eczema — a condition that is largely caused by inflammation. Additionally, cannabis has antimicrobial properties that help battle the Staph infections that are common in patients with eczema. Using creams and oils regularly help keep the skin moisturized and eczema breakouts to a minimum.
What is rosacea?
Rosacea is a skin condition that affects more than 16 million people in the United States. It's often misdiagnosed as adult acne. It appears as redness on the cheeks and nose, but can spread to the forehead and chin or even the ears, chest, and back if not treated properly.
Because rosacea appears with visible blood vessels, bumps, pimples, and redness in the face, its effects go beyond just physical discomforts. Many adults with rosacea develop depression and anxiety as a result of the change in appearance. Most patients experience a drop in self-confidence and self-esteem, which all affect other aspects of their daily lives.
There is no cure for rosacea, but there are a few standard treatments. Steroid creams and antibiotics help to control inflammation and infections that can make the effects of rosacea worse. Some people opt for laser treatments to help lessen the appearance of the blood vessels.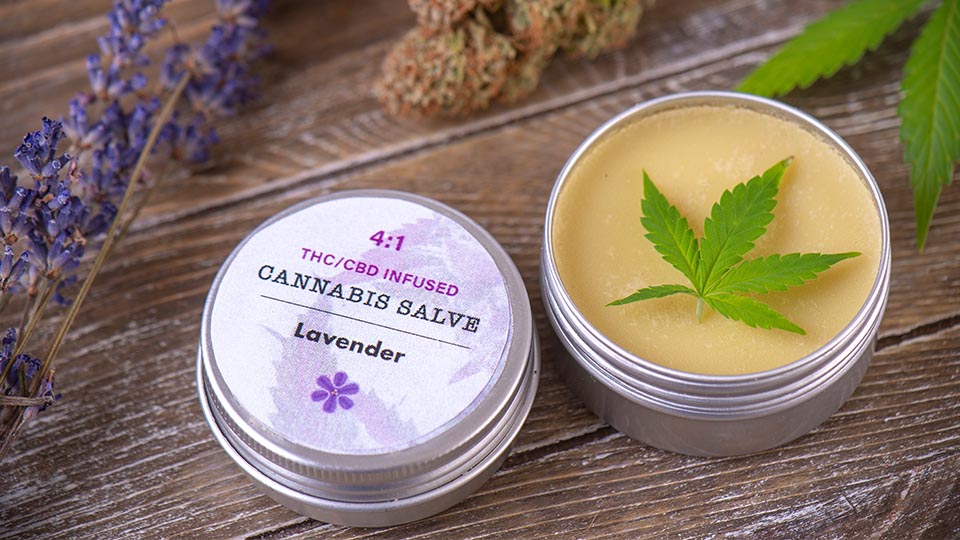 How can cannabis help?
Cannabis can help treat rosacea in several ways. The best way to utilize cannabis is topically. Creams and lotions keep the skin moisturized while the anti-inflammatory properties of cannabis go to work at minimizing the appearance of rosacea. Vaporizing, smoking, or ingesting cannabis helps treat the psychological effects that go along with the condition. Both CBD and THC can help with relaxation and reducing stress, anxiety, and depression.
Eczema and rosacea are two of the most common skin conditions. Unfortunately, there is no cure for either one. The good news is that both are treatable to a certain extent with cannabis. Explore the different options for cannabis creams and get some relief from your dry, itchy, and red skin.