6
min read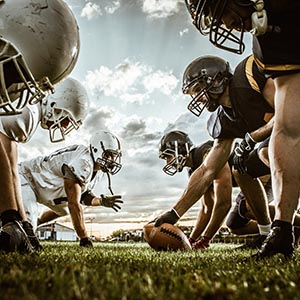 1 | Watch football
The annual Thanksgiving football games keep going this year and they probably will for years to come. Up first is Bears vs. the Lions, then the Bills and the Cowboys followed up by the Saints and the Falcons. Even if you aren't a football fan, it can be nice to have something you don't need to pay too much attention to in the background while you try to digest everything on the couch.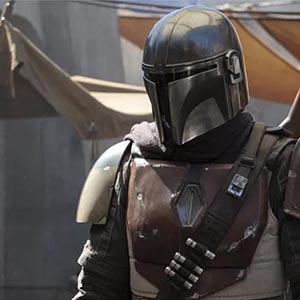 2 | Watch the Mandalorian
With the arrival of Disney+ into our digital lives comes a plethora of content both new and old. While you also have Some original Mickey Mouse toons to watch, probably, once, you also have the Mandalorian, a new chapter in the Star Wars universe which has the internet glowing over the cuteness of an iconic character as a wee little baby.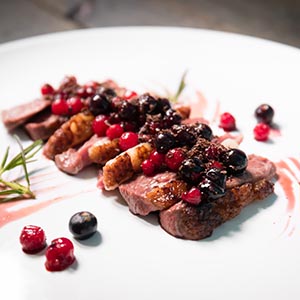 3 | Cook something that isn't turkey
Turkey is an overrated bird. If it takes that much effort to make turkey taste good then it's probably best to just cook something else instead. This recipe by Bon Appetit for roasted ducks over figs and potatoes is easy, delicious, and always wins people over. Bonus points if you make a gravy out of the reserve duck fat that accumulates.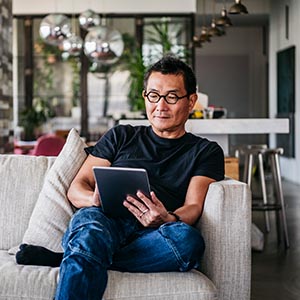 4 | Learn how to make better habits
Who says Thanksgiving weekend has to be all gluttony and booze? I mean, sure that might be a big part of it but the holidays are also great opportunities to spend some time on yourself. Odds are you probably have a few free hours, so why not spend one reading this article by Outside explaining just how bad habits develop and what it takes to make good ones, so you can get back to reality better than when you left it.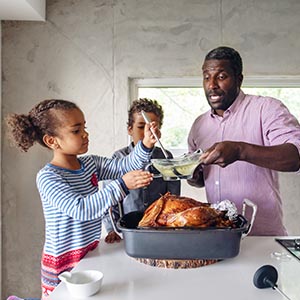 5 | Take over cooking duties
If you've never held the responsibility of cooking the main dish (which might not be turkey), then take this year as an opportunity to get out of that comfort zone, feel the heat, and see if you can deliver. Whoever is typically in charge will love you for it in the end, even if they spend all day hovering over your shoulder to make sure you're doing it right.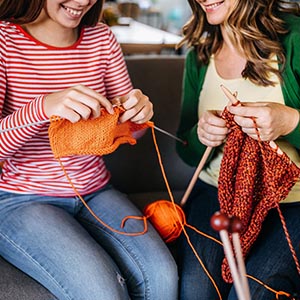 6 | Get a hobby
Hobbies are important. Even if someone will snarkily tell you to get a hobby, the reason why people say that is because people with hobbies are less annoying and more fun to be around because they have a well-rounded life beyond work and TV or constantly trying to socialize. In fact, according to HBR, developing a hobby can help you get better at many other facets of your life.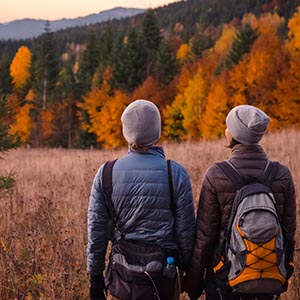 7 | Opt Outside
We all know Black Friday is every year after Thanksgiving. Rather than waiting in line at big box stores or malls, why not go with a different brand's way of celebrating Black Friday? A couple of years ago REI rolled out the #OptOutside campaign, encouraging consumers to go hiking, fishing, kayaking, even skiing if you got the snow on Black Friday. Do anything want but instead of spending money on gifts – which you have plenty of time to do – go get some fresh air and enjoy the great outdoors.

8 | Read this interview – of sorts – with Phoebe Waller-Bridge
It's really not an interview but more like a speed dating version of Dear Abbey, but Dear Phoebe. The writer/actor is coming off a hot year winning a series of awards for Fleabag, she provides the same funny, insightful, touching, and slightly dirty flair for her answers during this Guardian piece as she did writing the little show that stole hearts everywhere.

9 | Read about Tom Hanks and feel really good
If you're blue over the weekend there are only a few things that are guaranteed to perk you up: the right amount of cannabis, and Tom Hanks. One of the Nicest Guys in Hollywood, Hanks played One of the Nicest Guys in Our Childhood, Mr. Rogers, for a current biopic. The New York Times has blessed us with the typical heartwarming anecdotes that usually accompany and everything to do with Tom Hanks.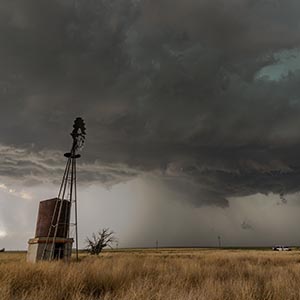 10 | Learn how storm chasers do their job and not get blown away
Jeff Tweedy by GQ on YouTube – CC BYIf you need a bit of excitement while you're hanging out in your childhood bedroom, this article from Mental Floss opens the hood to what storm chasers do and how they do it. Yes, their cars are wildly tricked out. No, it's not something amateurs really want to go off on a whim and get into. Yes, it'll make you want to watch Twister again.

11 | Watch this conversation between Jeff Tweedy and George Saunders
Jeff Tweedy, the venerable frontman and driving force behind Wilco, just penned a memoir and ahead of its release, he sat down in his cozy Chicago studio with American literary hero, George Saunders. It's a long interview but if you like Wilco or Saunders or creative men with facial hair talking about deep emotions in an intellectual way then this hour is for you. You're hungover on Thanksgiving morning, what else are you gonna do? Oh yeah, you might want to try number three.