4
min read
Let's be honest, life moves pretty fast these days. Keeping up can leave us feeling drained and stressed. We're tugged in so many directions. From work to home, just trying to get by and manage our calendars makes it hard to remember to schedule time for ourselves.
When you need a much-deserved break from the rat race, cannabis can be a great pairing with any of your favorite ways of kicking back and relaxing.
Here are five ideas to incorporate cannabis into that much-needed "you time" without the stereotypical lethargic and hazy effects.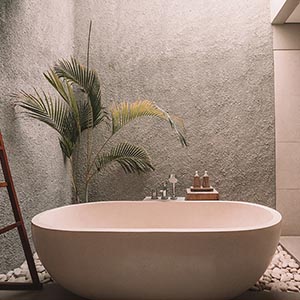 1. Take a cannabis-infused soak in the bathtub
Taking a hot bath after a long day is one of the greatest pleasures in life.
There's just a je ne sais quoi about a nice soak that's perfect for melting away worries.
Next time, ditch the bubbles for a more zenful experience with cannabis-infused bath bombs, soaks and salts. These bath products are mixed with essential vitamins and oils and have no psychogenic effects. The effects instead slip achy muscles into a deeper state of relaxation and leave your skin tingling and refreshed.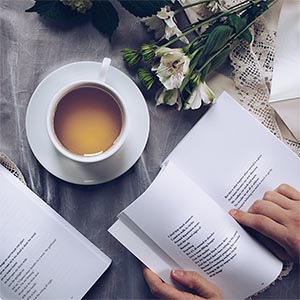 2. Snuggle up with a book and a cup of infused tea
In our faster-than-the-speed-of-light lives, it's important to dedicate time to decompressing. Even the strongest weekend warrior needs to recover.
Take a beat to unplug and curl up on the couch with your favorite book and a warm cup of infused tea.
Available in wide varieties such as chai, chamomile, Earl Grey and Echinacea, these zenful teas provide deeply soothing effects that ease aches and pains while keeping you clear and focused. Get comfy with your favorite book and let the world melt away one cup at a time.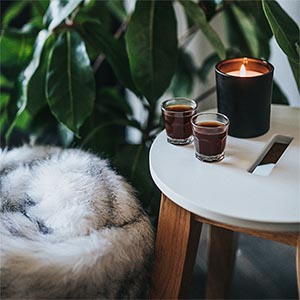 3. Center your body and mind with a cannabis aromatherapy candle
Living a healthy, balanced life is important for your physical and mental wellbeing. That's why yoga and meditation have become so popular as we look for methods to escape our manic worlds and make sense of the natural chaos around us.
If you're looking for deeper introspection and tranquility the next time you lay down your yoga mat, try dimming the lights and lighting a cannabis aromatherapy candle.
These blissfully scented vapors put you at ease for peace and self-reflection as you breathe, stretch, and hold your body and mind. You'll never believe how good Downward-Facing Dog can feel with a hint of cannabis added to your sequences.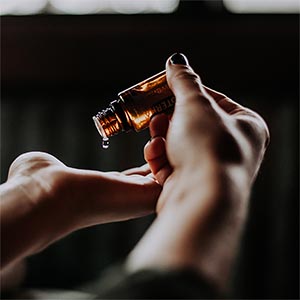 4. Treat yourself to a cannabis-friendly massage
Modern life can be taxing on the human body.
Sitting for hours on end in office chairs and under brutal fluorescent lights leads to back pains and irritations. That's why you should remember to not only take care of yourself, but pamper yourself as well.
You work hard and deserved to be spoiled with a cannabis-friendly massage, the fastest growing trend in massage therapy.
More and more masseuses are using CBD-infused lotions and oils to deeper penetrate and relax muscles. Schedule an appointment and let cannabis help work out those pesky knots for you.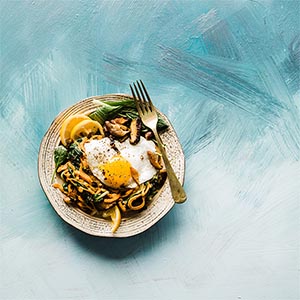 5. Prepare a healthy, delectably infused meal
There's something immensely satisfying about feasting on a scrumptious, homemade meal. It's a rewarding accomplishment and a perfect way to lose yourself in a creative and appetizing process.
One healthy and comforting ingredient that chefs are adding to their kitchens is cannabis.  With an extensive collection of cookbooks and recipes online, the possibilities are endless for savory infused dishes that will keep you happy and fueled.
Learn more about how you can infuse cannabis into some of your own dishes when you host and entertain friends, or how some brewers are beginning to add cannabis to their beers, making it even easier to unwind after a long day.