4
min read
Hear us out for a minute. What if we told you that with some planning you can actually celebrate two New Year's Eves and retain eternal bragging rights by ringing it in on each end of the globe?
No, you don't need a Delorean.
There are a lot of different ways to pull this off, most simply if you have a private jet at your disposal, but for this instance we've chosen Hong Kong and Vancouver as our destinations to pull of the coveted double New Year.
Ring in one in Hong Kong and then immediately hop on a red eye commercial flight to Canada and sing "Auld Lang Syne" once more.  Here's how: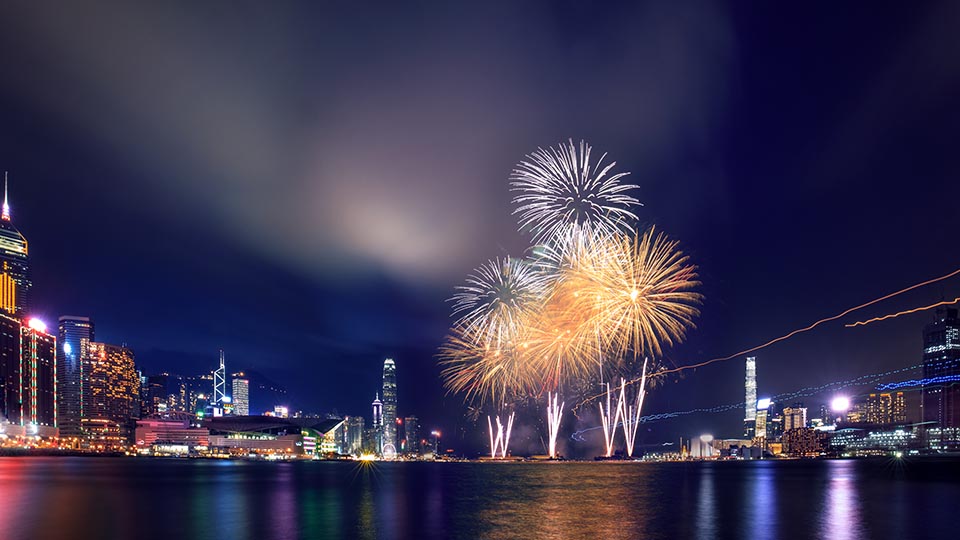 Your First New Year's Eve: Hong Kong
How long you spend in China leading up to New Year's is up to you. As long as you're there in the winter, you should spend some time at the Harbin International Ice and Snow Sculpture Festival.
It's the largest winter festival in the world, and absolutely must be seen to be believed.
Hong Kong is consistently ranked as one of the best places to celebrate NYE in the world, complete with fireworks, live music, LED and laser light displays that can be seen all over the city. Like a combination of New Year's and the Fourth of July, their "Shooting Stars" display starts at 11 p.m. with fireworks every fifteen minutes, counting down to the big show at midnight.
We suggest spending your first NYE at the Hong Kong SkyCity Marriott Hotel, which prides itself on its spectacular city views.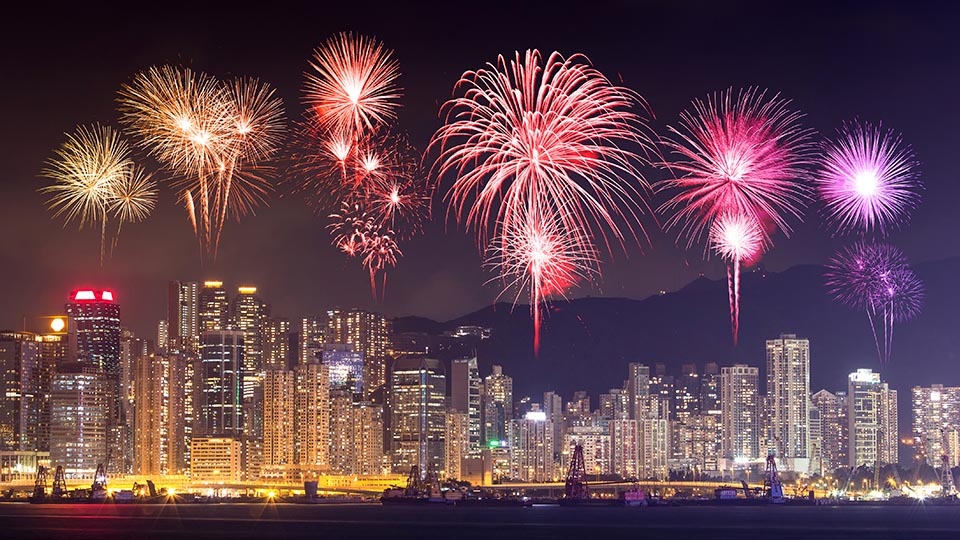 Get a room on a high floor with an East-facing window, and from there you can see the fireworks over the Convention Centre and Disneyland Resort. Or you can enjoy the view from one of the hotel's four restaurants and bars.
Don't linger too long though, because you've got a 1 a.m. plane to catch out of Hong Kong International Airport.
Your flight will take you non-stop from Hong Kong to Vancouver, so you can snooze the whole way for flight is eleven hours and twenty-five minutes. You'll depart at 1 a.m. on January 1st and arrive at 8:25 p.m. on December 31st.
Congratulations, you're officially a time traveler.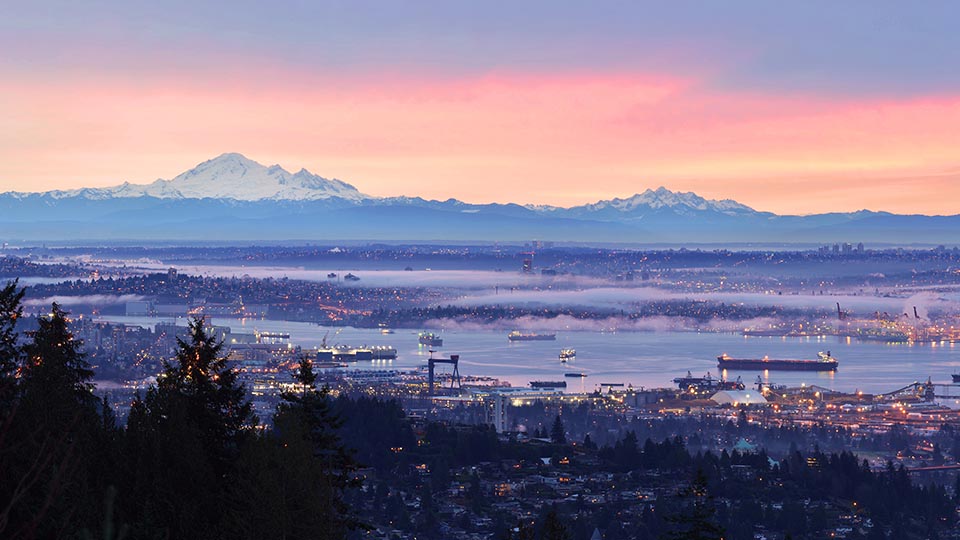 Your Second New Year's Eve: Vancouver
And you've arrived just in time to have a late dinner somewhere swanky. We recommend Oceans 999, which serves Pacific Northwest classics out of their waterfront location inside the Pacific Pan Vancouver Hotel.
They've got craft cocktails, killer seafood, and, best of all, they're within spitting distance of Canada Place, the official epicenter of New Year's Eve celebrations in Vancouver.
You could enjoy the fireworks from the comfort of the bar, but let's bank on you being a planner and getting your tickets early, so you get out there and celebrate.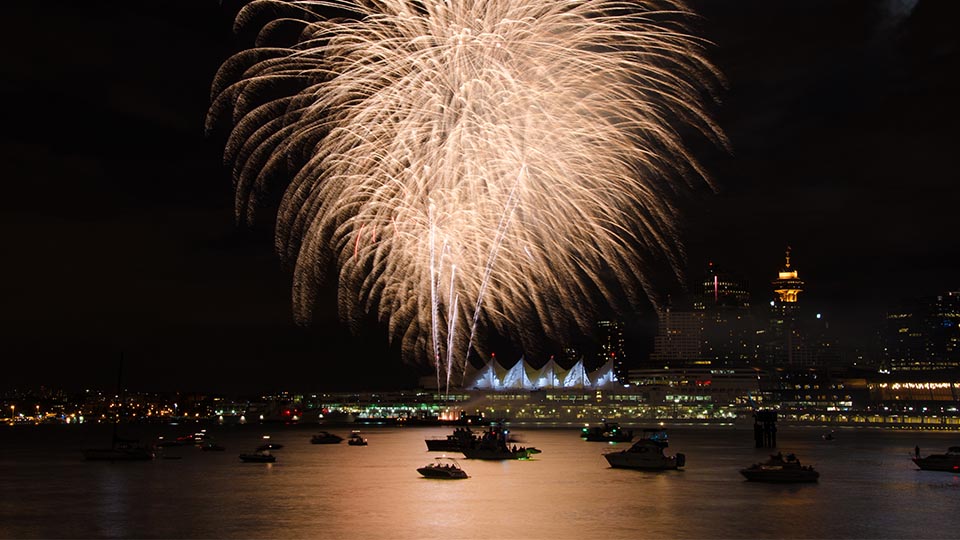 As of this writing, performers are still to be determined, but expect big name musicians, carnival performers, and lots of pyrotechnics well into the night.
After the party you can crash back at the Pacific Pan Vancouver Hotel, or just head back to the airport. Southern California residents can expect a trip back home that's around three hours for a non-stop flight.
Is it crazy? Absolutely. But it's a 17-hour span you'll never forget. And more than just the bragging rights it'll be a fun-filled experience that'll guarantee your 2019 will start with a bang. Or two.
As cannabis has been recreationally legalized in Canada, it's a surefire way to not only elevate your New Year's experience, but also help recover from the lengthy flights.
Try using non-smoking methods to help keep your lungs clear and hands (and pockets) free while you party and explore Vancouver for your second New Year's.