3
min read
As the regular season winds down and the crisp evenings of fall move into the LA basin, there's only a few more opportunities to catch the sunset from Dodger Stadium while you vaguely pay attention to what's happening on the field below your Dodger dog and helmet nachos.
But, considering the Dodgers currently have one of the best (if not the best) records in baseball, it's safe to say their season will roll right into October.
So to help you get into playoff baseball fever, we made a guide for the best way to experience a Dodgers home game before you set foot in the stadium. This includes everything from perfect tacos, picnics, and the best products to enjoy while you walk your way up Vin Scully avenue toward Dodger Stadium.

This taqueria is typically considered one of the best in LA, if not the best. Just a few doors down from Vin Scully Ave on Sunset, it's the perfect way to load up on carne asada, al pastor, mole, and more delicious flavors with freshly-made tortillas and agua frescas worth driving from Santa Monica for.
Throw a bite of a Kiva chocolate bar in there as desert before you head and you'll be feeling pretty great by the time you hit the ticket gate up the hill.

=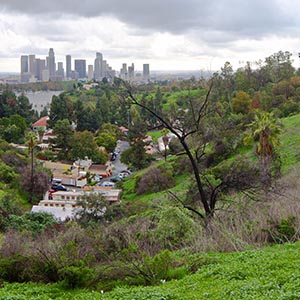 Nestled in the canyons on the northeast side of Dodger Stadium is Elysian Park, one of the lesser-known public parks in the city and home to a number of fields with BBQ grills for you to sit upon with your friends, grill up some Dodger dogs of your own, and enjoy your favorite cannabis products. We recommend a Bloom Farms vape pen for you to microdose before your trek up the hill to the stadium, that way you can stay productive while grilling and won't get too winded on your walk. Just remember to throw the pen back in your car before you get to the gates.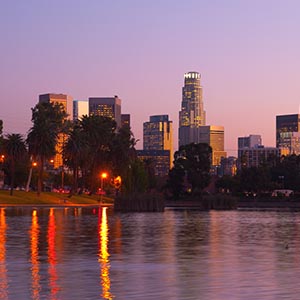 Echo Park Lake is one of those iconic LA staples that everyone has to enjoy at least once. Only a small walk away from Dodger Stadium, this is the perfect place for a nice late afternoon picnic before you head on over for the opening pitch. Pass around a Henry's pre-roll while munching on cheese and crackers in the shade of a palm tree and you'll be having yourself a fantastic LA day.

While these are fantastic ways to head to a Dodgers game, it can only get better with great products. To find a premium dispensary near you, check out our dispensary finder. That way you know you're setting yourself up for the best Dodgers experience you can get.