4
min read
Ah, Thanksgiving — one of America's greatest traditions. The holiday where we come together to feast on our favorite meal of the year: turkey, stuffing, gravy, mashed potatoes, pumpkin pie. My mouth is beginning to water just thinking about it.
Sure, we know Thanksgiving is already near perfect as it is, but there may be some gourmands looking to enhance the experience. What better way to do it than with a little cannabis? THC has been proven to increase your appetite.
So, if you aren't already craving the Thanksgiving meal staples, consider trying the following munchie-inducing cannabis strains that are very likely to have you going back for seconds.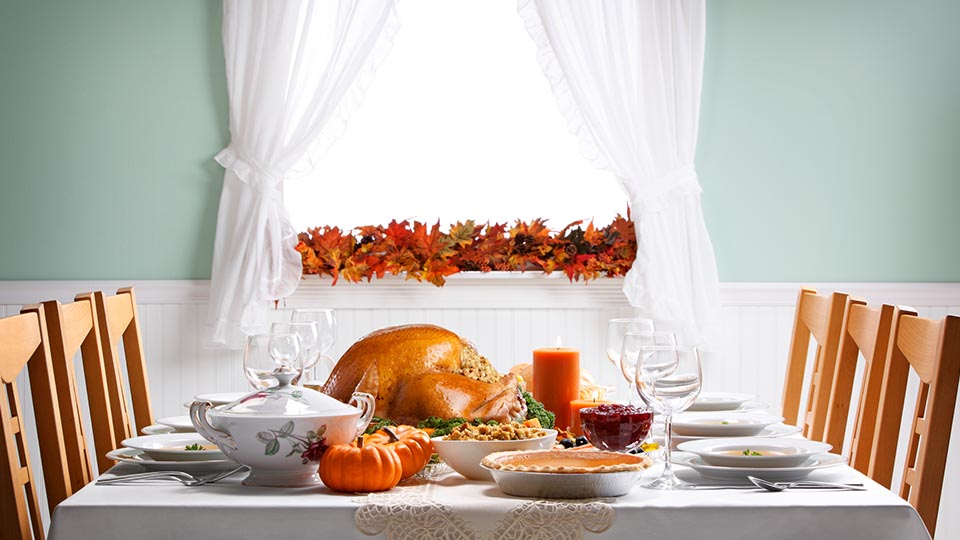 1 | GSC (formerly known as Girl Scout Cookies)
It's all in the name, really. With a THC content of up to 28%, this cross of OG Kush (from South Florida) and Durban Poison will hit your taste buds like a train. And yes, that is a warning. 

GSC is so exceptionally potent in THC, and light in CBD (just 0.2% on average) that you may want to be careful about how much you consume before sitting down to eat alongside your in-laws. On a positive note, this strain won't only have you hungry — it can also give you a rush of euphoria, and an energy boost that'll have you laughing at your Dad's lamest jokes.
2 | Sonoma Coma
Known for its pungent flavors and complex terpene profile, Sonoma Coma hails from… you guessed it, Sonoma California. While you may be a bit intimidated by its name, don't be. In addition to giving you an intense case of the munchies, this strain — which won the 2012 High Times Medical Cannabis Cup in Los Angeles for Sativa of the Year —  actually has uplifting and energizing effects. So rather than putting you into a coma, it'll actually have you hungry, alert and feeling euphoric. Not a bad combination for Thanksgiving day, right?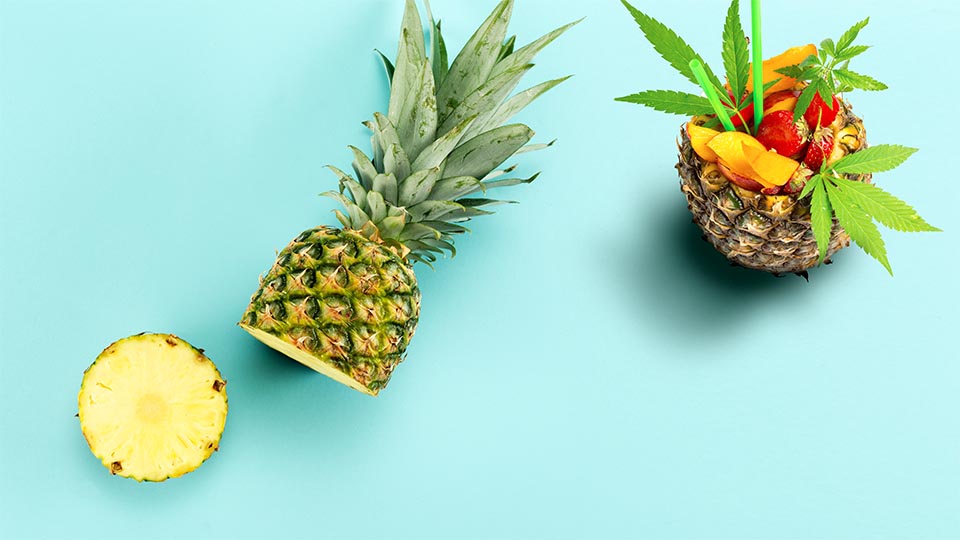 3 | Pineapple Kush
Since we're on the topic of fruity, indica-dominant strains, let us introduce Pineapple Kush. Born from blending the infamously potent Master Kush with the fruity Pineapple strain, this hybrid is an appetite-inducing masterpiece. The indica-dominant profile has psychoactive effects that'll warm your body on a cold November night. The latter phases of this high are often associated with a ferocious appetite — but be careful, as it may have your eyes redder than your Grandma's cranberry sauce.
4 | Goo
This 80% indica strain mixes a sweet-tasting Blueberry with the Hindu Kush. Often prescribed to people with insomnia, pain and muscle spasms, this strain will have you feeling as sedated as you are hungry. It is equally useful as a medicine for those in need of an appetite boost. In fact, its mitigating effects on spasticity makes it ideal for those suffering from a gastrointestinal disorder.
5 | Orange Skunk
With a relatively mild 14% THC offering on average, Orange Skunk is not going to blast into another dimension. However, that doesn't mean it won't have you biting off more than you can chew as this sativa dominant strain is known to induce the munchies. Furthermore, you can expect a wave of euphoria that'll send tingles throughout your body.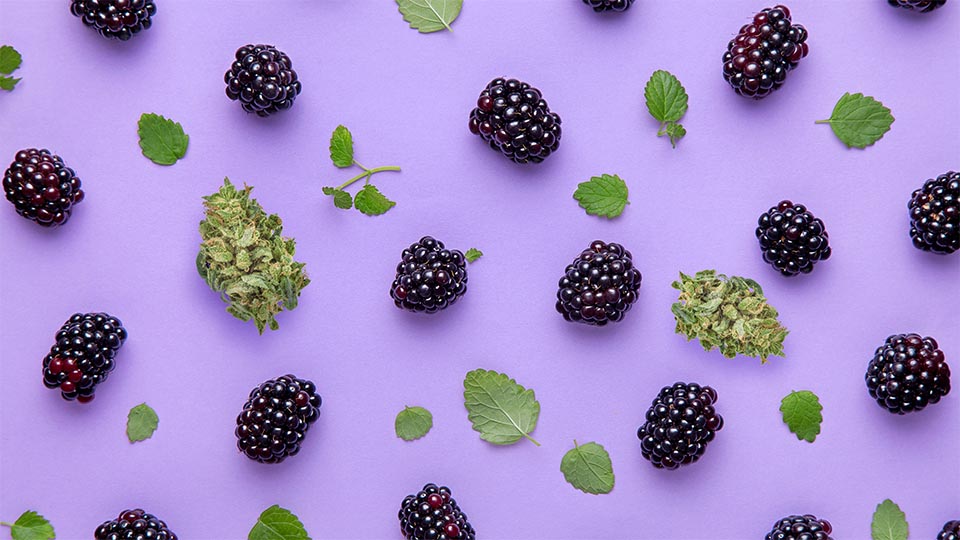 6 | Blackberry Kush
A strain that is often prescribed for stomach problems, this indica-dominant hybrid is great for boosting your appetite. Consumers also often report a powerful high. A cross between Afghani and DJ Short's Blueberry, Blackberry Kush is the perfect strain for keep you calm around your family while you smother your turkey with tasty gravy.
---
There you have it, folks. With one of these six strains, you can enjoy your Thanksgiving meal on another level.
Of course, everyone reacts to various strains in their own way. While these six have been known to increase appetite, we recommend that you give them a try prior to your Thanksgiving dinner. Who knows, they could increase your appetite too much — and we all know what it feels like to overeat on Thanksgiving. Just remember to save some food for the rest of your family. Happy Turkey Day!