4
min read
When it comes to normalization, cannabis is on a roll in North America. In 2018, Canada became the first industrialized country in the world to legalize recreational cannabis. Mexico looks to be following suit, potentially just months away from becoming the third country worldwide to permit the sale and consumption of cannabis (Uruguay legalized cannabis for recreational use in 2013).
Here in the United States, 33 states have legalized medicinal cannabis since 1996. Eleven of them (and Washington, D.C.) have legalized recreational use.
Despite all this, and despite the fact that two-thirds of the American public favors some sort of national legalization program, the U.S. federal government continues to classify cannabis (along with heroin and LSD) as a Schedule I substance, meaning that it has no medical use and a high potential for abuse.
However, we may finally be at a turning point, as support for meaningful cannabis reform is growing in Washington.
In a recent Senate hearing, titled: "Marijuana and America's Health: Questions and Issues for Policymakers," one of the main takeaways was that the Schedule I status of cannabis impedes research. Both Senators John Cornyn (R-TX) and Dianne Feinstein (D-CA), who co-chaired the hearing, stated for the record that they were aware that the legal status of cannabis needed to be updated.
Then, last week, a congressional committee approved a cannabis legalization bill for the first time in American history: the Marijuana Opportunity Reinvestment and Expungement (MORE) Act.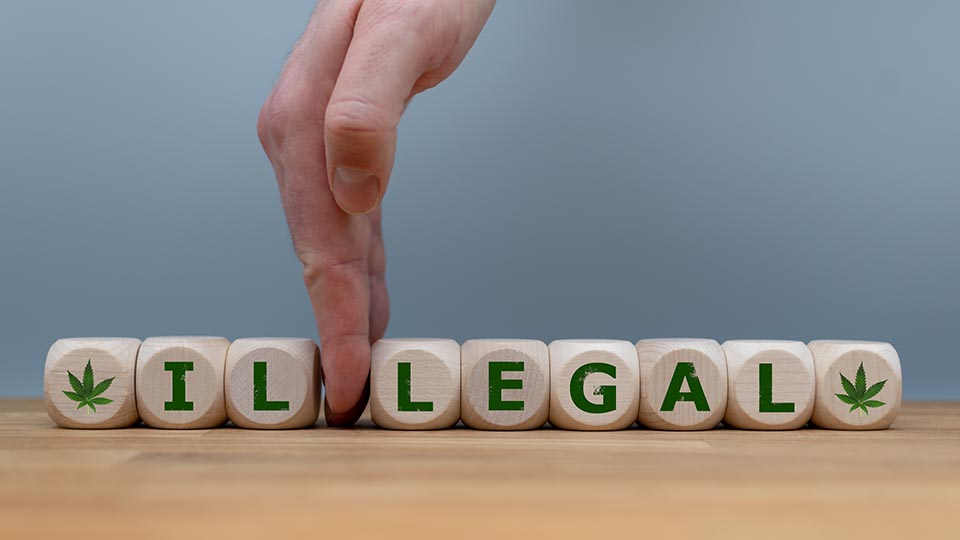 What is the MORE Act?
The MORE Act of 2019 is a bill to decriminalize and deschedule cannabis, to provide for reinvestment in certain persons adversely impacted by the War on Drugs, to provide for expungement of certain cannabis offenses, and for other purposes.
It was originally proposed on July 23, when Rep. Jerry Nadler (D-N.Y.) and Sen. Kamala Harris (D-Calif.) introduced the MORE Act in Congress. Ultimately, the bill would effectively legalize marijuana at the federal level, while allowing states to draft their own laws. More specifically, it would:
Remove cannabis from the list of federally controlled substances
Expunge federal convictions and arrests for cannabis
Establish a 5% federal tax on cannabis and cannabis products that would be used to create an Opportunity Trust Fund. This fund would assist individuals disproportionately impacted by the War on Drugs, provide loans to small businesses in the cannabis industry, and help those adversely impacted by the War on Drugs minimize barriers to cannabis licensing and employment.
Allocate federal resources to communities that have been negatively impacted by the War on Drugs
Allow the Small Business Administration to issue loans and grants to cannabis-related businesses
"For far too long, we have treated marijuana as a criminal justice problem instead of a matter of personal choice and public health. Whatever one's views on the use of marijuana for recreational or medicinal purposes, arresting, prosecuting and incarcerating users at the federal level is unwise and unjust," House Judiciary Committee Chairman Jerry Nadler said in his opening statement.
After over two hours of debate on Wednesday, November 20th, the bill was approved by The House Judiciary Committee.
Approved by a congressional committee? What does that mean?
For those of you that need brushing up on how a bill becomes a law, when legislation is introduced it must get through the committee stage (in both the House and the Senate) before reaching a floor vote.
So, after passing 24-10 in The House Judiciary Committee, the MORE Act now heads to the full House for debate. Then it will be voted on again, this time by the entire House of Representatives.
With more than 50 co-sponsors and growing bipartisan support, the bill actually appears to have a decent chance of passing in the House. 
Does that mean we should be celebrating impending cannabis legalization on a federal level?  
Not so fast. Bills get through the committee stage all the time without ever being signed into law. Even if it were to pass the next vote, in the House, it would then move on to the Senate, where things get considerably murkier.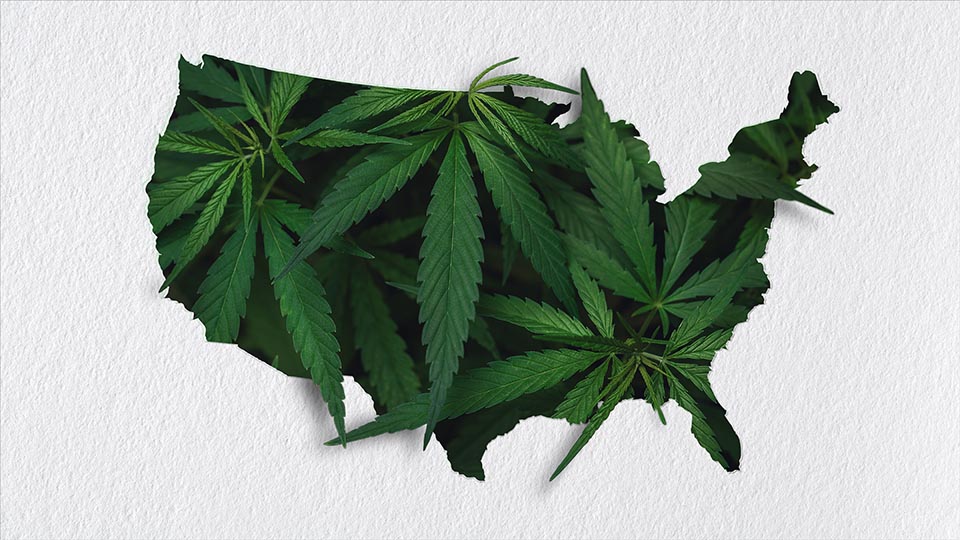 A partisan issue
Despite public support, many Republicans are hesitant to even consider any cannabis legislation. Senate Majority Leader Mitch McConnell (R-KY.) is openly against cannabis, and has blocked pertinent reform bills in the past. His current term lasts until 2020.
Even if the MORE Act were to pass through the Senate, it would then be sent to the White House to be signed into law. Thus far, President Trump has sent mixed signals on cannabis, adding another potential barrier to serious reform any time soon.
However, the fact that a cannabis reform or legalization bill has even been proposed is something to celebrate. Sure, it's a slow bureaucratic process, but at least the long road to cannabis reform at the federal level has commenced.