3
min read
As colder weather and Santa Ana winds move into LA, it's time to start making those hearty meals, full of flavor that warm you up through the cold LA nights (and by cold we mean the usual mid-sixties).
A hugely popular choice for that comfort food is ramen, which has become a staple over the years for providing all the qualities of a traditional soup dish with wonderfully thick, flavorful noodles and a range of seasoning.
But don't call ramen soup. It's far from your mom's chicken noodle concoction she made to get you through winter.
Ramen originated in China and eventually made its way over to Japan, where the adaptation of the dish is the most popular version of ramen today.
But what's better than ramen? Making your own cannabis infused ramen on a rainy LA night.
It's not new information that cannabis enhances the flavor of food. If ramen is already the holy grail of all things comfort food, then cannabis is useful to create a whole new dining adventure.
Plus, DIY'ing is always fun.
Note: Before trying any of these ramen recipes, you want to infuse your oil base with cannabis.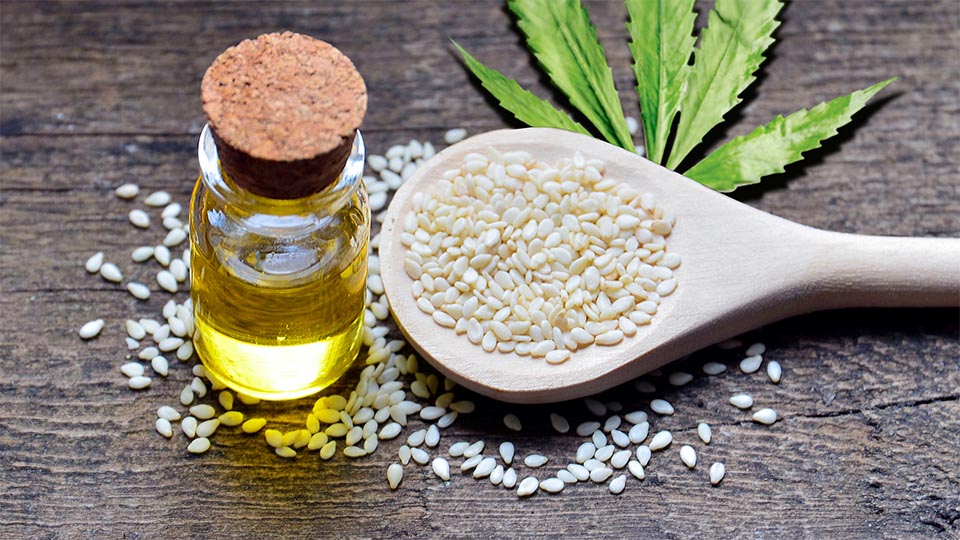 Cannabis Infused Oil
Ingredients:
1 cup of oil of your choice (see ramen recipes for oil options)
0.25 grams of cannabis of your choice
Directions:
Using a double-boiler, heat both cannabis and oil on a medium to low simmer for 4-6 hours. Continually stir the mixture.
If you only have a saucepan, simmer for 3 hours. Strain oil into cheesecloth and store in a glass bottle.
Once you infuse your oil, you can add your traditional ramen ingredients and spices without worrying about further adjustments.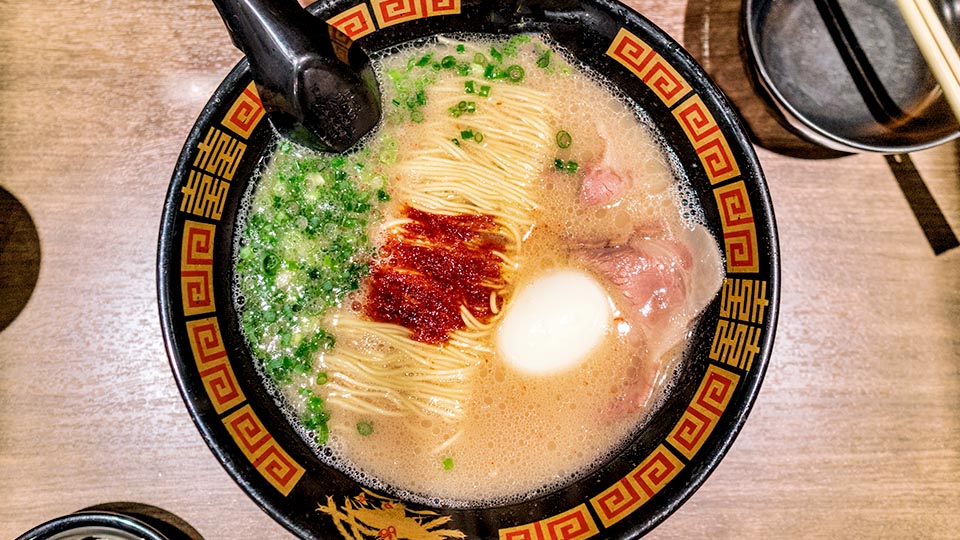 Miso Ramen (easy)
Ingredients:
2 cloves of garlic (minced)
1-inch slice of ginger (minced)
1 shallot (minced)
1 tablespoon of roasted white sesame seeds (ground)
1 tablespoon of sesame oil (cannabis-infused if you want, see oil infusion recipe)
¼ pound of ground pork
1 tablespoon of spicy chilli bean sauce
3 tablespoon of miso
1 tablespoon of sugar
1 tablespoon of sake
4 cups of chicken broth
1 tablespoon kosher salt
1 tablespoon of white pepper
2 servings of ramen noodles (cooked)
Seasonings + Garnish:
Chashu (see tonkotsu recipe)
Corn
Scallion
Red ginger
Garlic oil (cannabis-infused if you want, see oil infusion recipe)
Salt
Nori
Green onion
Directions:
In a medium-sized pot, heat sesame oil over medium heat and mix in garlic, ginger, shallot, and sesame seeds. Add meat and stir until cooked. Add bean paste, miso, sesame seeds, sugar, sake, chicken stock, salt and pepper (slowly mix in each ingredient one by one). Add soup and toppings to ramen. Serve hot.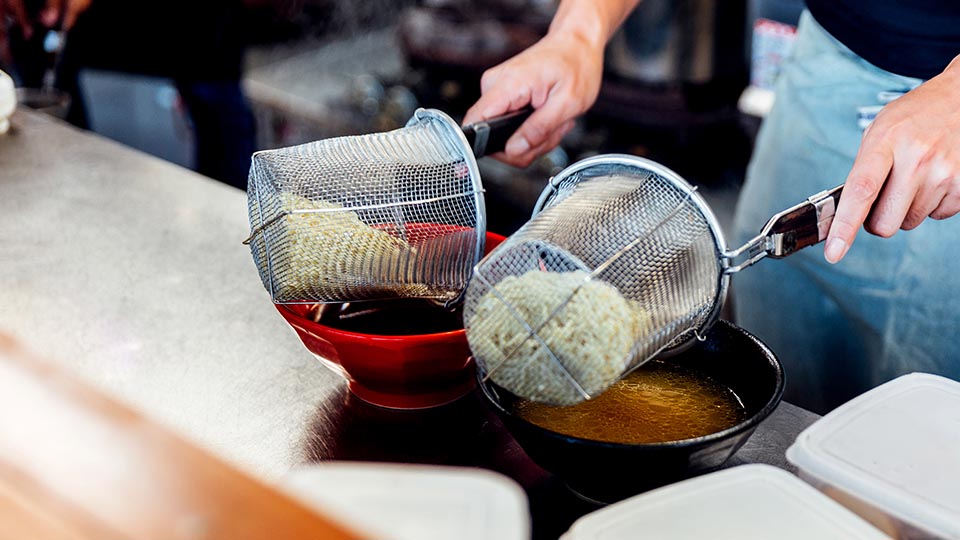 Shoyu Ramen (easy)
Ingredients:
2 packages of ramen (cooked)
1 tablespoon of sesame oil (cannabis-infused- see oil infusion recipe)
1 clove of minced garlic
1 inch of minced ginger
¼ cup of soy sauce
1 tablespoon of cooking sake
1 cup dashi
2 ½ tablespoon mirin
Seasonings + Garnish:
Eggs (see tonkatsu recipe)
Nori
Directions:
Using a small pot heat sesame oil, garlic, and ginger over medium heat. Saute for 2 minutes and add all other ingredients (excluding ramen water). Bring to a boil and then simmer for 15 minutes. Add soup to cooked ramen. Add toppings of your choice.
While adding cannabis to ramen is a great way to elevate something great to something even better, the same can be true for your favorite cocktails to enjoy with your homemade ramen. Or, if DIY infusion isn't your thing, check out some of our favorite edibles that are made by premium, trusted bakers and confectioners.