5
min read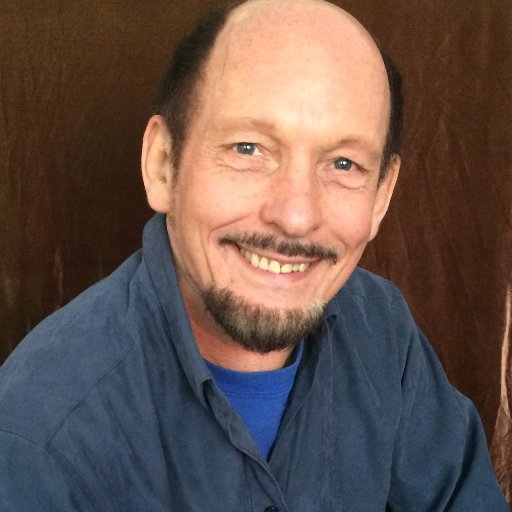 Cameron Stauth has written 26 books, more than 100 magazine articles, and the stories for two films. He has been the editor-in-chief of three magazines, and has covered everything from sports analysis to the latest medical research. Below, he shares his thoughts on cannabis as an antidote to an increasingly stressful holiday season.

The holidays are here and there's an abundance of media content about cannabis — but much of it is missing the most important message of all.
The majority of stories are about giving cannabis products as gifts. That's reasonable and refreshing, but it's not even close to the greatest contribution that cannabis can make to the holiday season: activating and nourishing the holiday spirit itself.
That frame of mind – an attitude of love, peace, playfulness, and spirituality – was once a predominant element of the holidays that far outshone commercialism, and was largely divorced from politics.
The holiday spirit brought together not only families, but all humankind, under the vast umbrella of Thanksgiving, Hanukkah, Christmas, Kwanzaa, New Year's Day, the Pagan Winter Solstice (also known as Yule), the Prophet Muhammad's birthday (Mawlid, or Milad), and two primary holidays of Buddhists and Hindus, Bodhi Day and Dhanu Sankranti.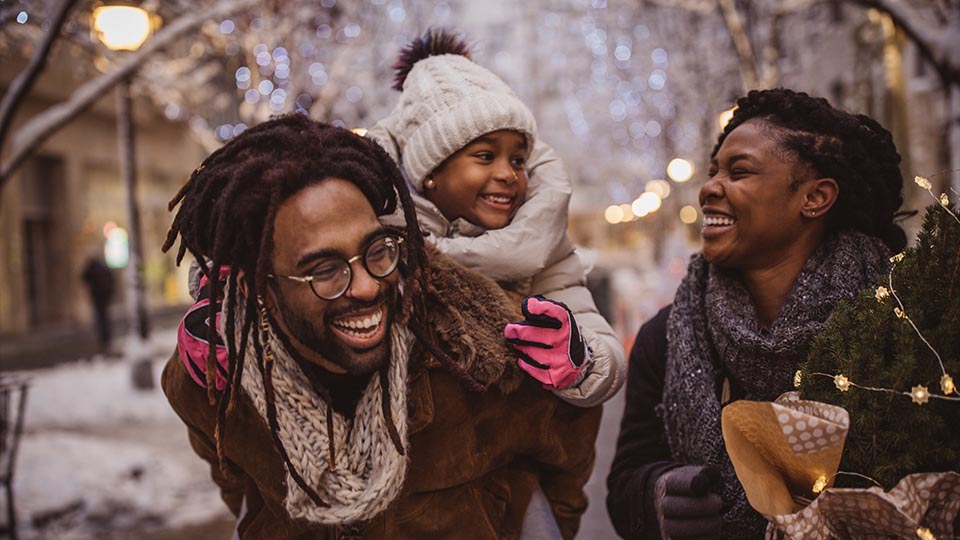 During the darkest days of winter, the human spirit shone brightest, with an abundance of holiday cheer. But these days, we feel more divided than ever. Memes about how stressful the holidays are or how toxic family can be are more popular on the internet than any exemplifying pure holiday spirit. No one seems happier during the holidays,  except for those who venerate Black Friday and Cyber Monday.
How can we revive this precious holiday spirit? Cannabis. It's now a legal libation in many places — and it has long been a part of the holidays of many cultures.
Cannabis consumption on any day of the year inspires many of the fundamental feelings and philosophies that the traditional holidays do: love over fear, spiritualism over commercialism, generosity over greed, and unity over alienation.
Those transcendent choices may very well be why all human beings are wired with cannabinoid receptors. That trait of human neurology did not survive evolution merely to create commerce. The endocannabinoid system, and its interaction with cannabis, survived because it offers heightened awareness, greater relaxation, social comfort, relief from pain, sensory delight, and enhanced creativity.
Cannabinoid receptors stimulate and support cognition and mood-related brain chemistry, like the natural antidepressant anandamide, a word derived from Sanskrit that means "joy, bliss, and delight."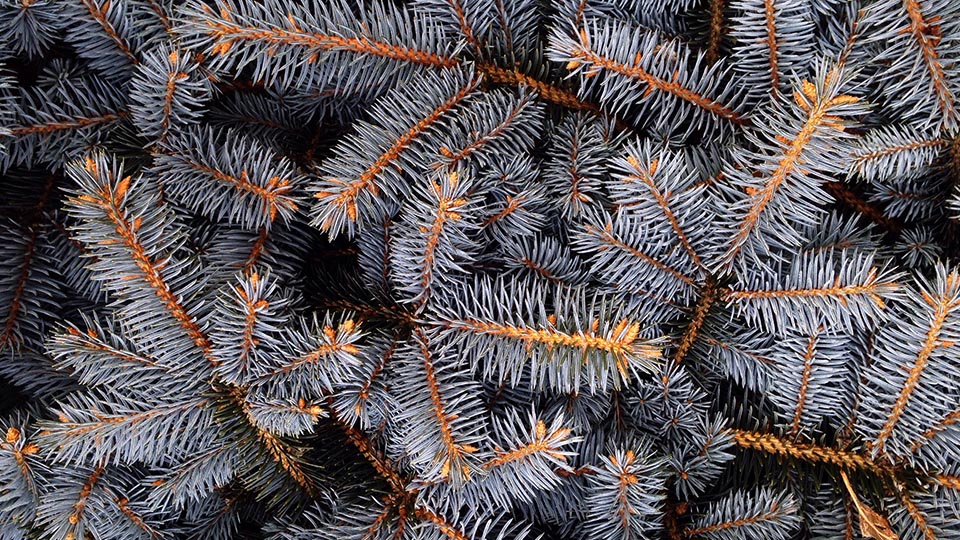 This Santa-friendly brain chemical can also be triggered by the holidays, limited only by how many Grinches or drunk uncles you have to deal with, or the size of your VISA bill.  Anandamide, especially when acting in concert with its herbal cousin THC, triggers feedback and feed-forward mechanisms that turn happy experiences into biochemical well-being.
Using cannabis to celebrate the holidays creates a powerfully pleasant, self-perpetuating sense of cognition, or cannabis consciousness. A dovetailing of the holidays and herbal sacraments validates both, acknowledging each experience as a key to a gratifying life.
One of the most exciting features of cannabis consciousness is its veritable superpower to help you see old things in a new light, and experience old actions in a new way.
That amazing act of perceptual plasticity is most often found in children, for whom everything is new, from one moment to the next. That newness is what makes childhood so mesmerizing and memorable, and it's never more thrilling than during the magic of the winter holidays, with the celebration of life the way it should be — happy songs, and colored lights glancing off moonlit snow, accompanied by the aroma of baking bread, the joy of toys, and the presence of the people you love most.  That childhood feeling of your face pink and cold from skating and sledding. And gleeful anticipation so strong it hurts.
Unfortunately, we're often told during our early years that the happiness of childhood is fleeting, so we eventually enforce that perception upon ourselves. At that point, some of us cave into the sad notion that "Christmas is for kids."
But the feelings of newness and "nowness" can be evoked with cannabis – ritualistically, recreationally, or medically.
The holidays can be our gift to ourselves if we choose to accept it.  When we do, the outcome can be a perfect interlacing of time, place, purpose, and person.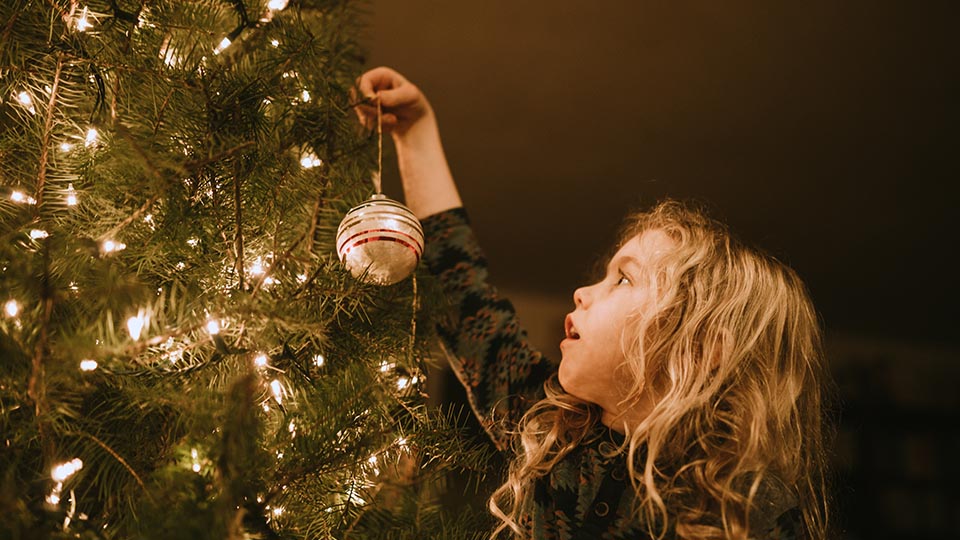 Is it artificial?  No, not if it happens. Feelings are real. They're no less real than the grandest moments of your childhood, when you knew at a gut level that life could be good.
That heightened awareness awakens the sense of wonder and newness in all of us, connecting us to our inner child. Of all the benefits that cannabis confers, helping us to find the lost child within us is its greatest.
So remember: sometimes it's not the child within you that awakens newness. It's newness, through the wizardry of cannabis, that finds your inner child.
For many baby boomers, Gen-Xers, and older millennials, this holiday season, brightened by all that legal cannabis offers, can become a time of reunion with the feeling that life is new every day. That feeling wasn't an illusion of youth. It happened, and it can happen again if you let it.
Stand outside on a starry night with the cannabis of your choice, and make it your mission to reconnect with your younger self, free from the cares of the world.
Let the plant help you tap into your inner joy and explore different ways of thinking. While you may think that humbug feeling is synonymous with "adulthood," it is never too late to reconnect with pure holiday cheer. One hundred and seventy-five years ago, Alfred, Lord Tennyson wrote a reminder that the dream of remaking your world is possible:
"The lights begin to twinkle from the rocks;
The long day wanes;
The slow moon climbs;
The deep moans 'round
With many voices.
Come, my friends,
'Tis not too late to seek a newer world."