3
min read
When you think of California wine you probably think of Sonoma and Napa, right? Rolling green hills just beyond the San Francisco fog?
Well, it's time to expand your geographical knowledge of California oenology, as well as your palate.
Several areas throughout the Golden State produce incredible wines just waiting for you to fall in love with them. From north to south, inland to the coast, here are some of our favorite hidden gems of California wine country.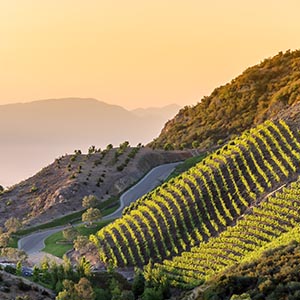 1. Los Angeles County
For a full, traditional vineyard experience pop out to Malibu. Several vineyard, winery, and tasting tours traipse through the Hidden Valley (really, that's what it's called), including a safari. You can even cap off a day of trying delicious wines with a sunset at the beach.
For something in the thick of the action that doesn't require trampling through any vintages, San Antonio Winery offers tastings and tours at their downtown location. The grapes themselves are "imported" from Sonoma, Paso Robles, and Monterey.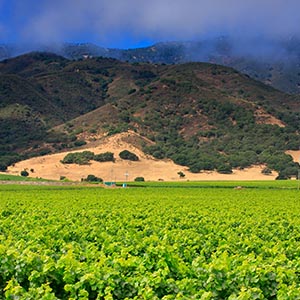 2. Monterey County
Speaking of which, nestled in its own bay south of the Bay, this county stretches down the magical, bucolic Central Coast. Though mostly known for its Pinot Noirs and Chardonnays, the fairly small region produces 53 varietals thanks to several microclimates.
You can head down the River Road Trail to inland vineyards or stay close to the shore in Monterey or Carmel and explore the legendary Big Sur coast.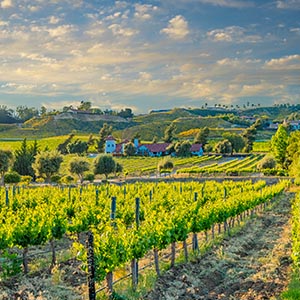 3. Temecula Valley
Heading back south, we have Temecula Valley, an oft forgotten region. About an hour's drive north and inland of San Diego, this valley hosts dozens of wineries and offers scenic vistas of mountain ranges in just about every direction.
The region produces many varietals — including fun, new fusions like wine lager — so no matter who you explore the valley with, there's something for everyone.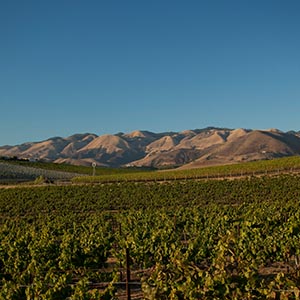 4. San Luis Obispo County
Directly south of Monterey, San Luis Obispo is another Central Coast county that doesn't get enough love on the tourism front.
Like its northern neighbor, the region produces fantastic Chardonnays and Pinot Noirs, but there are a couple dozen more varietals worth their salt (literally). The marine climate creates a great environment for Syrahs, Rieslings, and Merlots alike.
Grab a white wine at Tooth & Nail, the catch of the day in Morro Bay and then hit up Franklin Hot Springs back in Paso Robles for a day of wining, dining, and hot springing.
While this may be a great starter course to exploring what California has to offer, there's so much more to uncover in this massive, gorgeous state. From a coastal road trip to even more hot springs in the high desert, wine country is only just the beginning.