3
min read
Adult-use cannabis has officially been around for almost three years now. Sometimes colloquially known as "recreational use", cannabis retail has had three years to work out the growing pains. Here's our list of the best dispensaries to do it right: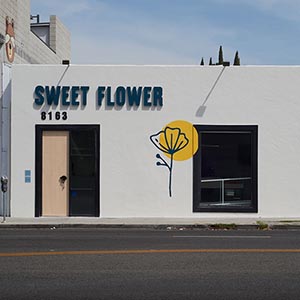 Sweetflower
Studio City & West Hollywood
Taking over a couple tried-and-true dispensaries on either side of the Hollywood Hills, the two Sweetflower locations are your best bet if you're in the Valley or the glitzy parts of the west side. With total renovations into fresh, bright open concept spaces where you can actually handle the product yourself, Sweetflower keeps you coming back for one of the best staff, and an eye on the best brands available.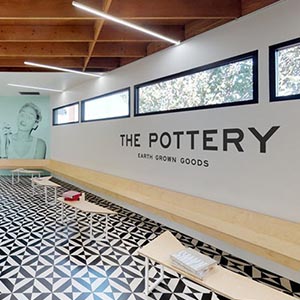 The Pottery
Mid-City
Situated in the heart of LA, The Pottery offers a "record store" kind of vibe with an open, curated space for you to peruse product and top-end accessories at your leisure. Buy your incognito pipe shaped like nail polish, your MALIN+GOETZ leather candle and their in-house Fade Co. flower in one trip. Bonus detours include Leo's Taco Truck and Roscoe's Chicken and Waffles, both only moments away.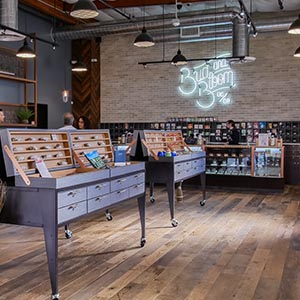 Bud and Bloom
Santa Ana
I know, I know– Orange County isn't LA. But an exception has to be made for Bud and Bloom. In the otherwise cannabis-barren Orange County, they shine as one of the most beautiful examples of cannabis retail in the country. With high, exposed ceilings and hand crafted wood, Bud and Bloom is a glimpse into the REI-esque future of the industry. They also have a shuttle service from nearby retirement homes that allow easy access to patrons that need it most.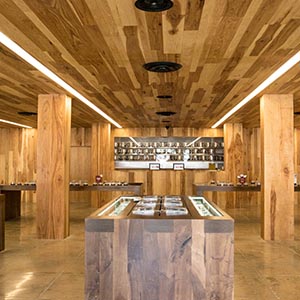 MedMen
Venice, West Hollywood, LAX and DTLA
For everything that defines the new age of dispensaries, MedMen did it first and they do it most prolifically. MedMen lays claim as the first dispensary to do away with the glass display cases and check-in rooms, as well as featuring demo packaging for customers to handle. They also have more than 20 locations nationwide, including spaces in New York, Las Vegas and Chicago with more than a dozen on the way to cities in Florida and Massachusetts. Six of these locations are in the Greater LA area, including tourist favorites like Venice Beach and West Hollywood making them one of the most convenient places to shop, no matter where you are.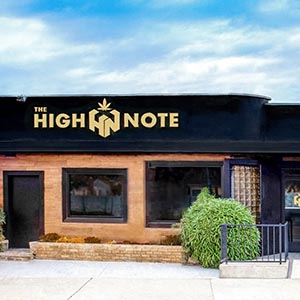 The High Note
Culver City and East LA
Of this list, The High Note is unique. It's the only dispensary listed with a location east of downtown. If you know live in, or know anything about the San Gabriel Valley, you'll know that's quite a feat. It's also the only dispensary listed without an open floor plan. Open floor plans have been a welcome shift in modern cannabis, but at The High Note, the atmosphere and behind-the counter service definitely fits the vibe of a speakeasy-styled dispensary hidden behind a secret bookcase.