4
min read
Los Angeles has been at the forefront of many great things.
It has seen the birth of the skateboard, the electric guitar, the Cobb salad and on September 24th, another first that will make waves across the country.
Say hello to Lowell Farms: A Cannabis Cafe — America's first-ever legal cannabis restaurant.
That's right, Angelenos–the wait is over.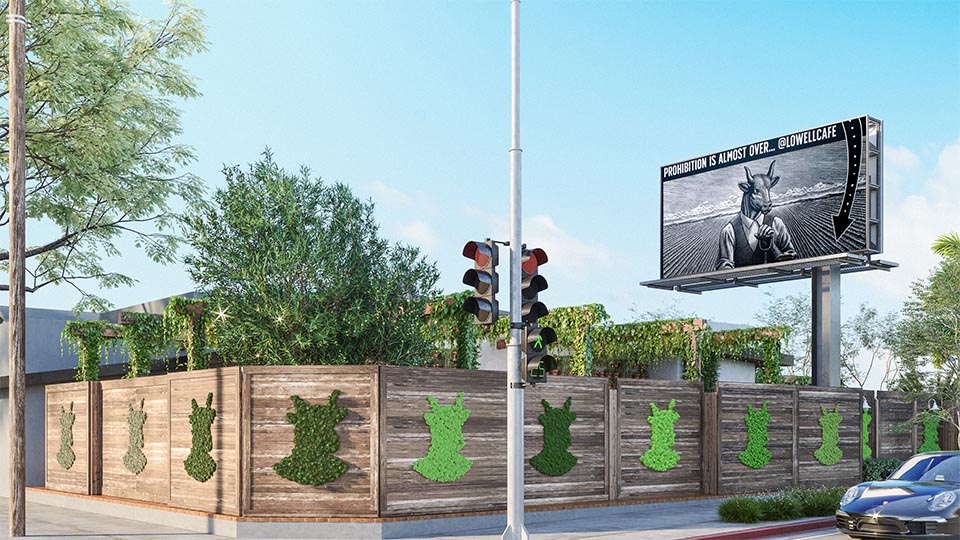 What exactly is a cannabis restaurant?
Though you might expect a menu full of edibles, the West Hollywood establishment surprisingly won't be serving any cannabis-infused food or drinks.
This is a result of the city's restrictive cannabis licensing system which only allows for two categories of businesses: edibles-only consumption lounges, and consumption lounges where customers can smoke or vape cannabis.
While Lowell Farms originally planned to offer a cannabis-infused menu, it was ultimately licensed for the latter category — meaning the only type of cannabis consumption permitted at the nation's first cannabis restaurant is smoking and vaping, which can be done right at the table.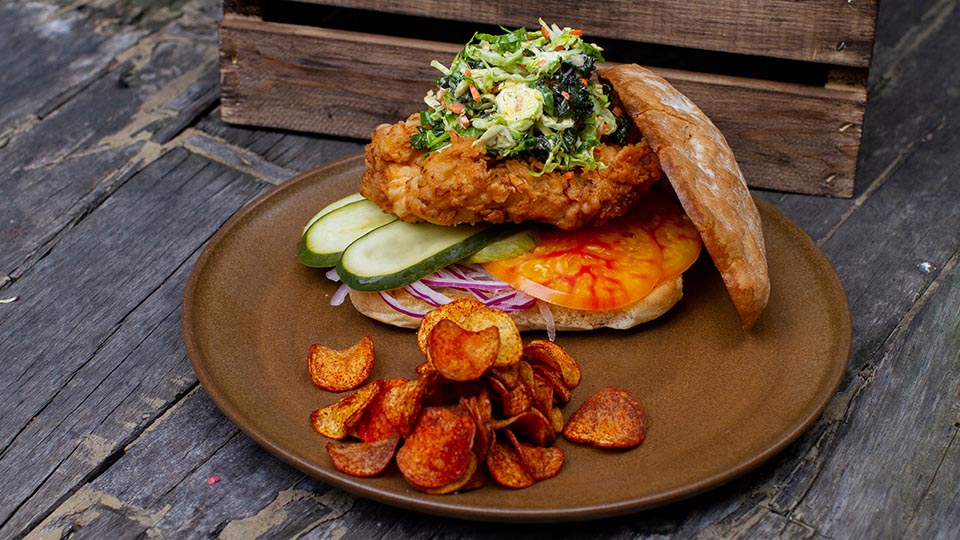 If not edibles, what're you eating?
Chef Andrea Drummer started cooking with cannabis back in 2011, so, although she may not be able to infuse dishes with THC, she knows a thing or two about the relationship between food and cannabis.
At Lowell Cafe, she applied her expertise by crafting a menu with dishes designed to complement the cannabis which will be consumed during the meal.
Everything is made with farm-fresh ingredients, and dishes range from grilled peaches and burrata to fried chicken sandwiches.
If you've got the munchies, the desert selection might keep you around longer than expected. This outsized portion of the menu contains some rare treats such as candied bacon, sweet-potato beignets, and homemade s'mores.
Hmm, something tells me one of these might go well with a joint or two.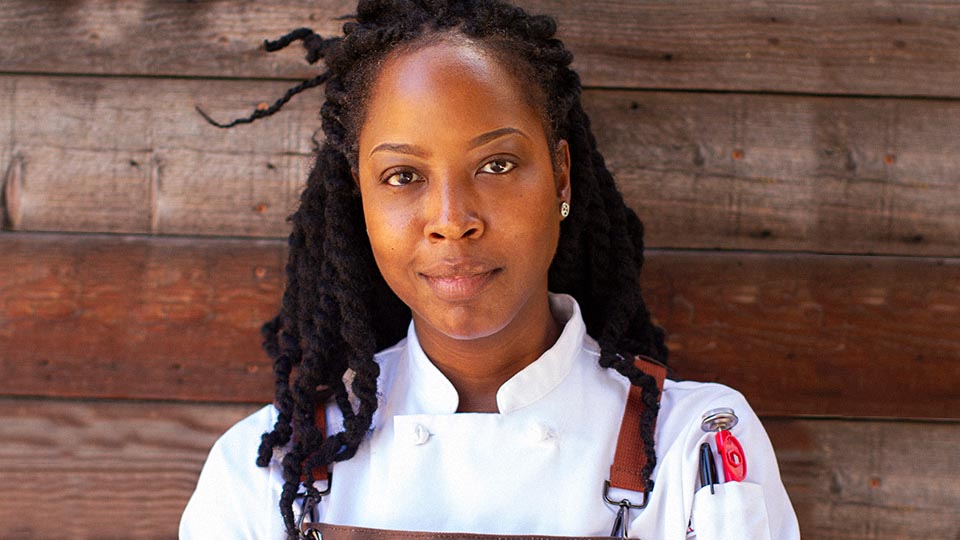 And to drink?
As California law prohibits the sale of cannabis and alcohol at the same venue, don't expect any alcoholic beverages at Lowell Farms. However, that doesn't mean you'll be left thirsty.
The restaurant joined forces with Una Mas and Mark and Jonnie Houston of Houston Hospitality to construct a beverage menu filled with flavors from fresh ingredients. You can sip teas, coffees, and juices over a conversation and cannabis experience on the outdoor patio.
Last but not least: What are you smoking?
The Santa Barbara-based Lowell Farms started making smoke in the cannabis industry by mastering the art of the joint. That's right. Their specialized pre-rolled joints, known for their captivating design, vintage-style packaging, and green-tipped matches, were sleek and sexy enough to sell a pack of 14 prerolls for about $70.
Don't expect anything less at the La Brea cafe. You will be served by a "flower host", who after advising you on which strain to choose, will roll you a joint on the spot, not unlike a teppanyaki restaurant.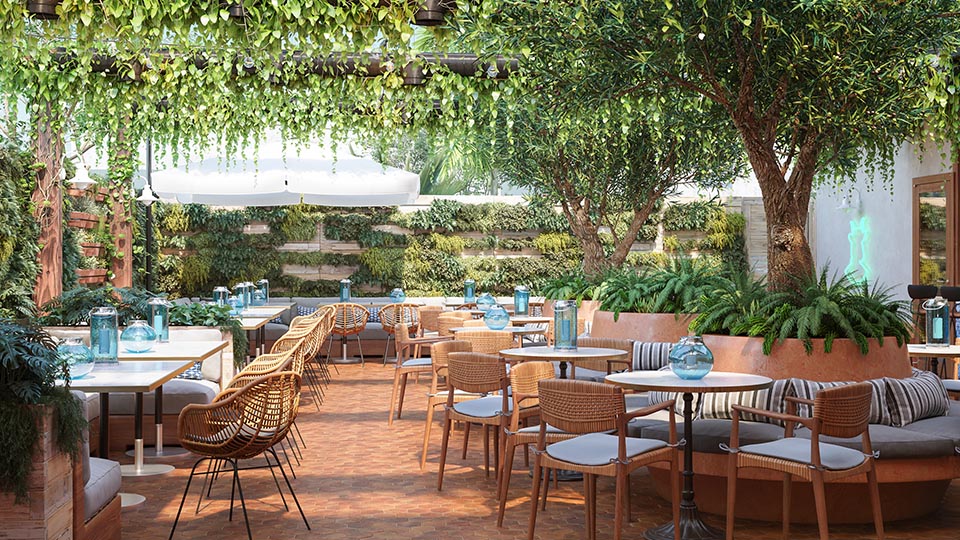 Nervous neighbors
Of course, as with all change, the opening of the nation's first cannabis cafe was not met without some controversy.
There has already been some pushback from members of the Kol Ami Congregation synagogue across the street from the cafe. Rabbi Denise Eger raised concerns with the city, voicing fears of her congregation, which includes many families and members in 12-step programs, having to walk through clouds of cannabis smoke on their way to synagogue.
While she may have a point, it is unlikely that the consumption license will be revoked. West Hollywood is supportive of cannabis businesses. In June, the City Council approved the extension of recreational cannabis licenses for the city's four original dispensaries in a 4-1 vote.
What's next?
While Lowell Cafe may be the first, it will not be the last. In addition to extending cannabis licenses for dispensaries, West Hollywood has approved eight new cannabis licenses in five categories, including adult-use sales, medical-use sales, delivery, smoking and vaping lounges, and edible product lounges.
This means there will be not only more cannabis restaurants where you can consume, but also restaurants selling cannabis-infused foods.
Look out, Amsterdam. The world may soon have a new cannabis-lounge capital.
All Images Courtesy of Lowell Cafe | CC BY