5
min read
By now, you're probably aware that there are more ways to consume cannabis than by smoking it. This is made possible by concentrated forms of the plant, which you can find in anything from brownies to body oils. Read on to learn more about the various types of cannabis concentrates, what they are, and how they are produced.
 What are cannabis concentrates?
To put it simply, concentrates are products made from extracting specific compounds from cannabis plants via a multitude of extraction methods.
 What are these extraction methods?
To keep things simple, cannabis extraction can be broken down into two main categories: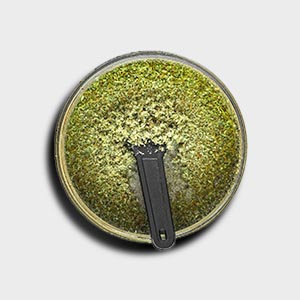 Mechanical Separation (Solventless)
Dating back to hundreds of years, this method consists of physically removing the trichome heads (the microscopic mushroom-looking outgrowths on the flower which contain the hundreds of known cannabinoids, terpenes, and flavonoids) off the plant. Mechanical extraction produces solventless concentrates such as hash, dry sift, and rosin.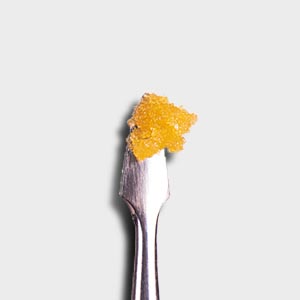 Chemical Extraction (Solvent-based)
This method utilizes a chemical solvent such as propane, butane, hexane, ethanol, and Co2, to dissolve the plant into a solution or crude. The crude is then distilled in order to isolate certain cannabinoids or terpenes. The end result? Concentrates commonly referred to as extracts, which include: tinctures, oils, shatter, wax, distillate, and crystalline.
A Spectrum of Concentrates
The extraction method used will greatly affect the type of concentrate produced. Some aim to maintain as many of the plant's original compounds as possible, while others aim to extract just a single cannabinoid or terpene. Thus, there is an entire spectrum of concentrate types that can be broken into the following three categories: 
Full spectrum
Also known as 'whole plant'  concentrates, full spectrum preserves all or as many of the raw plant's original compounds as possible. Full spectrum concentrates generally include the majority of the 100+ cannabinoids, and over 400 terpenes in cannabis & hemp.
Distillates
These concentrates, which are considered 'broad spectrum' actually begin as full spectrum, but then go through a refinement process to reduce or remove cannabinoids. These can be ideal if, for example, you are looking for an oil that contains the medicinal benefits of CBD and many of the plant's other cannabinoids and terpenes, but leaves out the psychoactive properties of THC.
Isolates
Isolates are concentrates that extract a single cannabinoid into its purest form; whether this is CBD, THC, or one of the hundreds of different terpenes or cannabinoid. Isolates are often produced via chromatography, a common chemistry technique for removing all unwanted terpenes, cannabinoids and plant matter.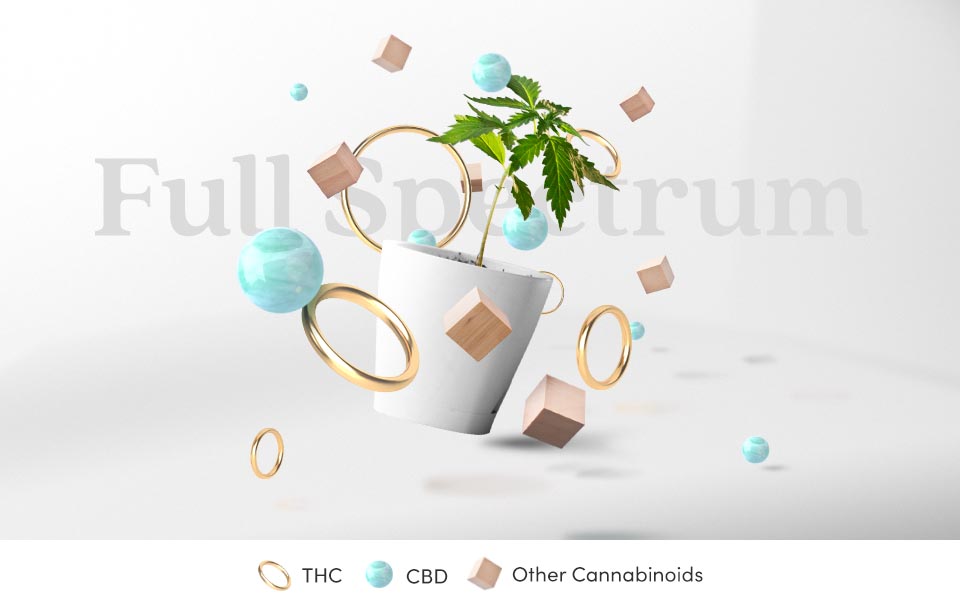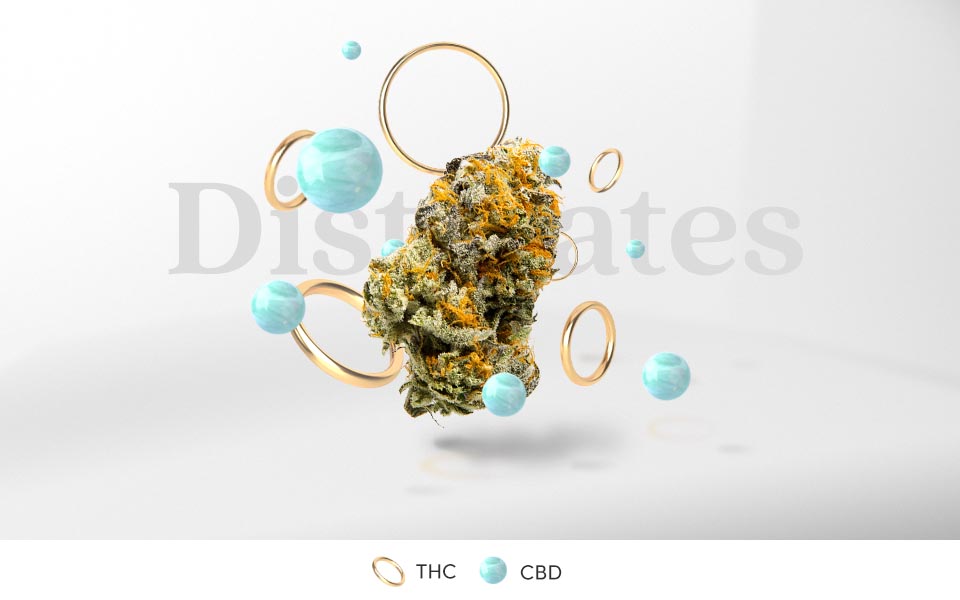 Which type of concentrate do you want?
So, now that you are up to speed on the different types of concentrates and how they are made, you may still be wondering, ok, so which one do I want? Well, in the end, it comes down to personal preference.
According to Dave Doriot — an owner of Lifted, a Santa-Cruz based cannabis company that has been making organic, hash edibles for over 10 years — concentrates from both ends of the spectrum, made through either mechanical separation or chemical extraction, can have their advantages and disadvantages.
"Not utilizing the best that western research and science has to offer would be a folly," he said, referring to isolates and distillates, "many of these chemical extraction methodologies are going to be incredibly powerful in isolating specific compounds that can be applied for medicinal purposes."
In this respect, chemically extracted isolates and distillates will be instrumental in research and provide immense value to consumers or patients seeking very specific compounds for medicinal or therapeutic purposes.
Chemically extracted isolates and distillates will be instrumental in research and provide immense value to consumers or patients seeking very specific compounds for medicinal or therapeutic purposes.
However, at his core, Dave maintains a strong belief in the power of full-spectrum cannabis concentrates produced through mechanical separation.
"Just like the plants, we come from the earth. We've evolved together. So from a more Eastern, Ayurvedic, maybe even an evolutionary perspective, the closer we get to maintaining the plant's natural expression, the better."
"Just like the plants, we come from the earth…the closer we get to maintaining the plant's natural expression, the better."
Extraction methods to watch out for
The more important question to answer is: which types of concentrates should I avoid? Just as in any other burgeoning industry, there are some bad practices emerging that you should watch out for.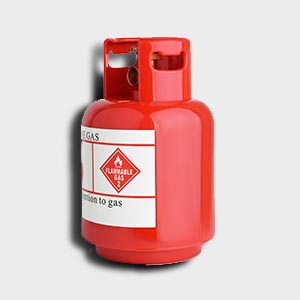 Hydrocarbon extraction
Hydrocarbon extraction utilizes chemical solvents such as butane, propane, or hexane. It is one of the fastest, most efficient extraction methods available and allows for full spectrum concentrates with the favorable terpene ratios. All of this sounds good, right? Not so fast.
Within both regulated and unregulated markets, some producers aren't using proper purging techniques to completely remove the residual solvents (butane, propane or hexane). Therefore, the final products can contain heavy metals, which can be potentially harmful to the consumers' health.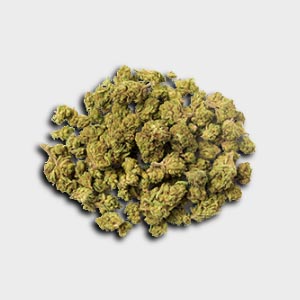 Concentrates Made with Unregulated Flower
If the concentrates are made with flower coming from the black market then regardless of the extraction method, they can be dangerous. Why? Because the flower from which the cannabinoids are being extracted has not been tested and therefore could potentially contain pesticides or other harmful chemicals. Fortunately, all concentrates being sold at legal dispensaries in the US will be made from a state-tested and approved flower.
Of course, let's not let a few bad apples ruin the bunch. Just because some shady actors may be employing these extraction methods in a negligent way doesn't mean they are inherently flawed. As long as you purchase from regulated suppliers that have been tested for heavy metals and solvents, you can find clean, high-quality concentrates made via all extraction methods.
The good news is that there are more than enough high-quality cannabis concentrates to go around. What's important is to educate yourself so that you know what are buying. So, ask questions, read lab tests, use discretion and take advantage of the countless resources at your disposal.