3
min read
"All the single ladies,
All the single ladies,
Put your hands up."
-Beyonce
In an era of self love and empowerment, the traditional concept of Valentine's Day seems pretty archaic. So as the holiday looms ahead, singles should echo Queen Bae's celebratory anthem and toast to the pleasures of solitude. Whether you are pairing up with friends or have the calendar date circled for some serious self-care time, here are some products to get you started.

Chocolate Subscription
Who doesn't love chocolate, especially on Valentine's Day? There are plenty of chocolate subscriptions out there to choose from. The Godiva Chocolate of the Month Club Subscription, for example, delivers Godiva's delectable, artisanal creations right to your doorstep every month for three or six months. Heck, why not go all out and get your chocolate-loving self a whole year?
Anything From LUSH
Self care is the name of the game when you are living your best single life. Lush is all about their fresh, handmade cosmetics and they have a product for just about every self-pampering routine you can think of. From fresh face masks to bath bombs and everything in between, Lush does it all naturally and without harming any animals in the process.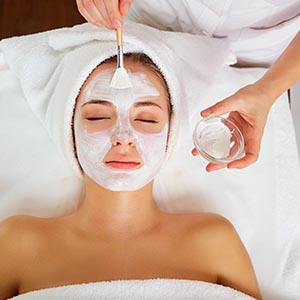 A Day at the Spa
For those who love a good pampering, consider taking a trip to your local spa. If you think spas are only for couples' retreats, then think again. Spas are the perfect place for self-care date. It's the perfect space for some peace and quiet, not to mention, you'll leave with skin relaxed and glowing.
Class Pass
The best part about being single is having extra time to learn new things or find new hobbies. Programs like Class Pass allow you to explore a variety of new activities to see which one sticks. Always wanted to take a pole dancing class? Want to know what the spin hype is all about? Use your free time to challenge yourself and try out new experiences. You might even find a new community along the way.
This Calls for a Drink!
Not single voluntarily or dealing with recent heartbreak? If you've ever been in that situation and thought to yourself, I need a drink, then this book is exactly what you need to get them this Valentine's Day. Author Diane McMartin literally wrote the book on what drinks pair well with certain life situations. From what to serve at your next Oscar's party to even getting dumped, McMartin's got a drink recommendation for you.